Thinking about going no contact
Member
Join Date: Sep 2010
Posts: 17

Thinking about going no contact
---
These past months, my ex alcoholic spouse has been cycling through relapse/attempts at recovery, and I have been heavily involved. I definitely became unhealthy and was way to focussed on him and hopes for his recovery. About two weeks ago, we both came to the simultaneous realization that it was not good for me to hear from him so much and be so involved. I got his parents involved, for better or for worse. I've expressed on several occasions to his mother that I am interested in getting news about him. While he and I have agreed that he is only to contact me when he is "well" (we haven't defined the exact parameters of "well" but it certainly means sober and non suicidal, at a minimum) and he has adhered to that. I heard from him on Friday, as he was coming out of detox after spending about a week there. Again at that time, I told him that it was ok to contact me and that I was glad to hear from him. It was true at the time.

His mom e-mailed me this morning, sharing some of his plans for the day. I haven't heard anything since.

Now I am finding that I am spending more time and energy than I'd like wondering if he followed through with his plans for the day or whether he's relapsed.

I am now leaning towards wanting no contact.

Given my previous messages, I feel awkward about the possibility of going no contact. I expect it could be done by sending a polite message to his mother explaining that I've changed my mind about wanting news about him. But I'm not sure about how to handle that with him; do I tell him I've changed my mind about wanting to hear from him? Or do I just stop taking his calls?

I'm still just in the thinking about it stage, but I would like to have a plan for how it might play out if I do decide to go no contact.

Any tips on how to proceed?
I think you want to do it kindly. Maybe just say something along the lines of needing some more quiet time to get your own self together, and it's just too hard to do when you are so involved in caring about how he is doing. I think you want to let him know that you DO have the very best hopes for him, but that you need time strictly for yourself right now, and that you hope he can understand if you prefer not to be in contact with him for awhile.

And then USE that time, exactly as you said, to go to some Al-Anon meetings and focus on yourself.

If you simply refuse to take his calls, with no explanation, it seems kinda cold, you know?
| | |
| --- | --- |
| The Following User Says Thank You to LexieCat For This Useful Post: | |
Member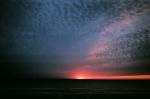 Join Date: Mar 2009
Posts: 1,334
I just had a heart to heart talk with my X and told him it was rough on me being in contact. He never embraced recovery. I never contacted him. He would contact me every now and then especially around holidays. He doesn't anymore. He is mad at me for not loaning him $. I'm off the hook.
| | |
| --- | --- |
| The Following User Says Thank You to Carol Star For This Useful Post: | |
Member
Join Date: Sep 2010
Posts: 17
Thanks LexieCat -- you are right, it would seem cold to just stop taking his calls, so I will wait and see how it goes, and if I do decide I want no contact, I will tell him so.

The question has become moot in the last few days; I haven't heard from him or about him. While I do not know for sure, in all likelihood, this is because things are not going well with him.

I pray for him. I now understand a lot better that there is nothing I can say or do that will mean the difference between his staying on program and in recovery or relapsing. I am much better detached than I was previously.
| | |
| --- | --- |
| The Following 2 Users Say Thank You to Deesire For This Useful Post: | |
Currently Active Users Viewing this Thread: 1
(0 members and 1 guests)

Posting Rules
You may not post new threads
You may not post replies
You may not post attachments
You may not edit your posts
---
HTML code is Off
---