How to deal with an enabler?
Member
Join Date: Aug 2010
Posts: 83
How to deal with an enabler?
---
When I first left my AH my MIL was very supportive. In fact she really encouraged me to leave and we have been talking weekly about how things are going. However as things have declined with AH and I she has turned into an enabler extraordinaire.
Iíve come to a point in my relationship where I know heís not going to change and I simply canít go back to living the way things were, but Iím not really to pull the plug and get divorced quite yet. I turned off my text messaging from him because I would receive 10 a day and he was using it as his only means of communicating important things with me. We also rarely talk and when we do it strained and forced.
On Friday MIL calls and asks me to talk to AH about going to rehab. I considered it for a second and then decided against it, been there done that already. Then yesterday MIL calls again this time to give me a message from AH that he will be transferring money that he owes me into my account and that she thinks I should consider turning my texts back on. Ok great super excited to get $$, if it shows. But HELLO you have your mommy call your wife!! @#
[email protected]
$! @$%!#%!&
I got a bit short with her and she said that he didnít want to call because heís been sober for a couple of days and talking to me is always strained and nerve-racking. Plus heís always calling me and I never call
[email protected]
#
[email protected]
$! @$%!#%!&
The whole thing left me totally miserable and feeling like a guilty piece of
[email protected]
&%# that doesnít care about her AH. Luckily I have a bit more perspective this morning, but Iím still feeling guilty and I know there are going to be more conversations with her to follow. How do you suggest I deal with her?
| | |
| --- | --- |
| The Following User Says Thank You to BklynGrl For This Useful Post: | |
Why do you need to have more conversations with her about your husband? Why not tell her that you won't discuss him with her anymore and then if the conversations head in that direction, just say you have to go and then hang up. It doesn't do a lot of good to detach from your husband if you are still discussing him with his mother. You can put a stop to it.
| | |
| --- | --- |
| The Following User Says Thank You to suki44883 For This Useful Post: | |
same planet...different world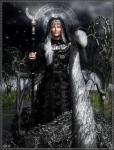 Join Date: Sep 2006
Location: Butte, America
Posts: 10,946
Well ... good morning!

I'm thinking that it may be time to let mom know that this is
a different set of grown ups now,
and these choices are yours.

Give her the number for alanon - and tell her how much
it's helped you
understand
the disease
and your place in this situation?

Urge her to go as well.
TO ANOTHER MEETING,
OTHER SIDE OF TOWN>>>>

but she'd benefit from alanon as well.
Currently Active Users Viewing this Thread: 1
(0 members and 1 guests)

Posting Rules
You may not post new threads
You may not post replies
You may not post attachments
You may not edit your posts
---
HTML code is Off
---