I just do not know what to do
Member
Join Date: Sep 2010
Posts: 3

I just do not know what to do
---
The love of my life is an addict and our relationship came to an end when he tried to commit suicide after I told him I could no longer be part of his life because he needed to seek treatment for his addiction and work on his life. I wish it could have been that easy but it took him hitting me before I really left. It has been almost a year since I have spoken to him and he still has not sought treatment and I have moved on. He still tries to contact me and because of the texts, etc I am well aware he is still using drugs.

Well I was doing great and I seem to have everything in order in my new life after my ex. However I am beginning to discover that my best friend is an alcoholic. His drinking began in college and it has gotten to where he suffers from nosebleeds because he drinks so much. He thinks he has really long hangovers but he is withdrawing from his four day drinking binges. I don't know what to do because I was involved with an addict and everything that went on during that relationship was, well, it was rough, to say the least. I really just want to do the right thing this time and any help would be greatly appreciated. Thank you!!!!!
Administrator
Join Date: Apr 2007
Location: Australia
Posts: 196,809
Hi RollTideRoll

Welcome to SR.
I'm sorry for your history, and for your friend - but as an alcoholic myself, I know that until he accepts he has a problem and takes steps to fix it himself, nothing much is going to happen.
I know you must be worried, and I know you want to say something, but until he gets to what I call the 'aha' point, please remember that anything any one says is most probably whistling in the wind right now.
I wish the best for you and your friend

D
| | |
| --- | --- |
| The Following User Says Thank You to Dee74 For This Useful Post: | |
Member
Join Date: Sep 2010
Posts: 3
Thank you for the warm welcome and congratulations on your sobriety. I don't know if that's the right thing to say but I truly admire your strength and ambition.

Yes I know better than to say anything to my friend about his alcohol problem. He will freak out and not talk to me for months. But can I still continue to be his friend? I just don't want to enable his behavior. Also, his dad is an alcoholic and he is really worried about him, should I maybe talk to him or just keep my mouth shut?
Administrator
Join Date: Apr 2007
Location: Australia
Posts: 196,809
Thanks for the kind words - I don't mind at all

Being a friend does not necessarily mean being an enabler.
If you want to remain friends and not just walk away - I assuming you do - I think it's perfectly acceptable for you to set reasonable boundaries for yourself, and also to let him know what kind of behaviours you'll find unacceptable from him.
I'm not sure any words from his Dad would have any greater effect than words from you tho - if the father is already worried presumably he's already discussed this with your friend?
I know it's difficult - we want people to be ok, we may even want to fix things - but sometimes that's really not what our job is.
I just wanted to say hi and welcome you really.
There are others here with way more experience in these situations than I have, and I know you'll get a lot of great responses here

D
Member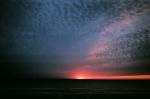 Join Date: Mar 2009
Posts: 1,334
It may be good to go to Alanon and share. You have been through alot with your addict also so I know it wouldn't hurt. I went to one tonight myself and it never hurts me. You see you aren't alone. The topic was actually how do you actually help a fellow Alanon? We say get a sponser, go to meetings, pray, read Alanon literature, and meetings, and pick up the phone. Giving advice can be kind of tricky. We focus on ourselves. They have to be ready....the alcoholic/addicts. You know that probably better than most. It is painful. I would try to do activities that didn't involve drinking with your friend and good luck with that.
| | |
| --- | --- |
| The Following User Says Thank You to Carol Star For This Useful Post: | |
Currently Active Users Viewing this Thread: 1
(0 members and 1 guests)

Posting Rules
You may not post new threads
You may not post replies
You may not post attachments
You may not edit your posts
---
HTML code is Off
---