Have had enough
Member
Join Date: Sep 2010
Posts: 181
Sad day
---
Today is our 14th wedding anniversary. It saddens me. I came home from a meeting and my son is at practice, AH is at the Y working out and I don't feel like doing anything. I was going to go for a bike ride, but don't feel like it now. I just want to cry, so I think I will.
| | |
| --- | --- |
| The Following 2 Users Say Thank You to jackthedog For This Useful Post: | |
Member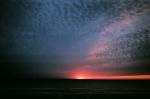 Join Date: Mar 2009
Posts: 1,334
Anniversaries and holidays were hard for me for awhile until I got to that "lifting" stage the Abandonment book talks about. I am now lifted to gratitude. I have been divorced now 3 yrs.and the anniversaries and holidays are just days I make good with positive friends and activities. If I feel bad it is only for a moment and remember I don't want to go there. I have a no chaos/drama life now. It is honest and not scary. No illegal substances or mind altering substances in my home. No abusive actions or language. Listen to the quiet....crickets.....a few children laughing voices off in the distance....(live near a soccer field)......The difference between a good day and a bad day is one day. Lincoln said people are as happy as they make their minds up to be. This too shall pass. Allow yourself to cry a little....make a gratitude list....remember you are not the one who could not uphold the relationship. I am sure you gave it all you got. In this present moment you are ok. God's grace keeps pace with whatever we face. I asked God to help me get over the X. It happened but not right away. Grief is a process we have to go through. "Take your time-'cause time is what it's gonna take and one day you'll awake and there will be one less tear and you will heal- I know you will." CeCe Winans......someone who had gone through a divorce said to me that being sentimental about it didnt serve her anymore.....and I wanted to get to that point....and did......you will too.....
| | |
| --- | --- |
| The Following 3 Users Say Thank You to Carol Star For This Useful Post: | |
Currently Active Users Viewing this Thread: 1
(0 members and 1 guests)

Posting Rules
You may not post new threads
You may not post replies
You may not post attachments
You may not edit your posts
---
HTML code is Off
---