Trying to not FEEL GUILT..Its eating me up!
same planet...different world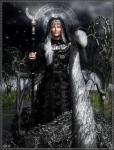 Join Date: Sep 2006
Location: Butte, America
Posts: 10,946
Shanon -

some days are better than others.

Sometimes we just have to let bad days
be bad.

If anything
feel sorry for the person who she's using this time.

If the house if clean
and the chores are done

then it's time to scout a new place to go for walks
or a new group to get into

something.

Your mind has wandered back to the 'then' and the 'what if' place.

User a task to bring it back into the 'here' and the 'now'.
"I feel like if you love someone you dont just leave. this isnt my first time leaving. I dont know what to do or think. I am so confused. My mother was an alcoholic I left her as well. She passed away 7yrs ago. My ex will not talk to me what so ever."
Don't we all deserve love back? Your g/f's only love right now is alcohol. They cannot love as we love them. It isn't like she will wake up one day and say 'wow you did so many great things for me'. Not now, not until she commits to recovery. I see the wonderful things you are doing for her. And I don't know you in person. So if she cannot see it, then that tells you the depths of her illness. You are in love with the potential, but the person she is NOW is the person you are dealing with. That person CANNOT love you back. Its like asking someone with broken legs to go for a walk. It isn't possible.
It is ok to love but you are not loving yourself enough first. Six months in any relationship isn't enough time to truly know a person. You are pained that she hasn't contacted you but that should tell you everything about what you are in her life right now. Sad as it is to realize.
Al-anon is interesting in that you may think at first that your story is somehow different but then the feelings that start to come up for others are feelings you definately identify with. It shows you that their illness isn't about you. It is something so much bigger. Try it out. I wasn't sure it was going to be for me (I'm not a religious person) but after attending a few meetings, some themes emerged, themes I could relate to -- the universal pain and stress the disease has caused us and those afflicted with it. It will help you detach and see the 'bigger picture'.
Hope you check out a meeting soon

| | |
| --- | --- |
| The Following User Says Thank You to Babyblue For This Useful Post: | |
You are most welcome! These are all realizations I've come to after lots of tears and worries. I miss the person who he is when he is sober. But that person checks out and it is real loss. No one knows if they will check back in, that is up to them and how they want to handle recovery.

Which is NOT in our control. The sooner you let it all go, it is very freeing.You can only control yourself and how you react to them.

good luck!!


i think i finally came to accept that because the x was messed up, so very messed up, that even though i did mean something - a very special something - that the real love affair was with the drugs. i couldn't compete. these people are so broken, and unless they really get into recovery, will stay that way. nothing makes sense, because they are so messed up.

she might miss you. but she can't really miss you, because she is not a whole person. she does not have the capacity.

"we see the world not as it is, but as we are"

you and she do not have the same frame of reference.
Member
Join Date: Aug 2010
Posts: 21
Geezzz. These mood swings are sure killing me. I woke up today okay then I got all depressed. This is driving me nuts. I guess all I can do is hope she is happy with her new gf and just move on. Still so consumed with the whys. I have been on a few dates but my mind just wont let me get into it. Being the long weekend I can only imagine what she is doing..


Trying to date other people right after a disappointing relationship has ended has never worked out well for me.

You might want to get your head out of "relationship" mode for a bit and work on some things that you can take pleasure in by yourself. Something that occupies your mind so you aren't dwelling on her or on the next potential partner.

Just a thought.
Member
Join Date: Aug 2010
Posts: 21
I for sure do not want another relationship for a while. I do have a lot to figure out. Just meeting new ppl who are sober. I live in a big recovery town. My roommate told me this yesterday. I found that kinda ironic. So I am trying so hard not to think about her who she is with. More then anything trying not to think about where I went wrong bcus I know I didnt do anything but take care of me. I am just in a funk seems the weekends are the heardest. Sundays are the worst...
Member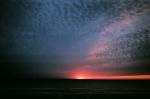 Join Date: Mar 2009
Posts: 1,334
Can you do 90 meetings in 90 days, go to the library and check out the Melody Beattie books, get the one we are doing now on Abandonment, exercise, write the list of bad stuff she did like stay out all night, focus on you, make new plans for new memories with new recovery friends.......?
| | |
| --- | --- |
| The Following User Says Thank You to Carol Star For This Useful Post: | |
Member
Join Date: Aug 2010
Posts: 21
So the last few days have been really good. Been doing a lot of reading, doing things I normally wouldnt do. Well last night everything changed. I had a vivid dream about her. Her voice was clear her feeling were the same. In my dream I went to get my stuff. (mind you I have everything) and there was another girl in the bed. It is like there is so much that I have let go of. But I am still holding on to the fact there is someone else that is replaces everything I did. I keep thinking that maybe she is doing better and maybe I was truly the one that made her want to drink and smoke crack. I look at the situation over and over and wonder to myself am I that bad. I have been told that I put up with this for way too long. A part of me knows that I am not in love with her. At the same time I know her routine better then she does. I know that she isnt changing. She would rather give up good people in her life then see her actions or take any responsibility for what she has done. It blows my mind that I have been doing so well then boom. I feel like I have taken 10 steps back. Am I hurting, am I Jealous, what is it that I am feeling is it Love. A huge part of me wants her to realize what she lost but at the end of the day I know that will never happen. Its like that weekend I left she tried to get me to come back. Then boom no more contact. I have no idea if she is dead of alive. Why do I care if there is someone else???? My mind feels like it is going in races and I have no feeling in my stomach. I feel like a fool to even be thinking that it was me that caused her to drink and smoke crack when all I did was be there. I never ever got anything out of this relationship. I got beat down with the lack of affection and love. I got beat down if I mentioned things about the relationship. So what makes me think that she will be different with someone else. Does she think about me at all even in her sober moments? I know why she hates me so much. BUt one day she will realize that I had to leave. Hell Maybe she wont. Sry I am rambling!!! Just woke up hurting more then ever again!!
Currently Active Users Viewing this Thread: 1
(0 members and 1 guests)

Posting Rules
You may not post new threads
You may not post replies
You may not post attachments
You may not edit your posts
---
HTML code is Off
---