Help please
Member
Join Date: Aug 2010
Posts: 101
Help please
---
This does involve in an indirect way how a dysfuncitonal family can be a victim to an alcoholic - even when they passed away years ago.

My father was an enabler to my fatalistic alcoholic mother. He remarried within a year of her death to a much younger woman.

This woman, fully aware of our family history, has totally taken away everything my father had and has harassed us grown children and caused turmoil. The new wife is not an alcholic, but has a hoarding problem.

Examples:

She had my father file bankruptcy (she did not to protect her assets).
She let his second income property go by encouraging him to not file property taxes or mow it. Someone purchased this second home for only the liens (about $30,000 on a $150,000 home mean't for his care expenses. His primary residence also has liens when she encouraged him not to pay those property taxes.

We went to visit him before his birthday without warning. A streetman answered the door and wanted to know who we were. My father was alone bedridden naked in the afternoon with her gone.

We never could get the full name of this man to run a criminal check on him.

She is a hoarder and had so much stuff upstairs above my dad's bed that it fell through the rotted boards and barely missed my dad.

She would demand work/help from us grown children and sometimes we would help and sometimes not. She became enraged when I refused to help and would even call and scream into the phone that my dad was having a heart attack - I unplugged the phone. She quickly called my husband at work and texted his work phone 16 times in a row. (She has acutally done this again when she suspected it was me who finally called APS).

She even told me he was released to hospice care after his last stroke and the hospital could not tell me because of her power of attorney kept any of us from finding out. He is ill, but is not under hospice care.

The most crushing blow to have found out recently is that she has taken out loans against his life insurance and burial policy. She has even hinted at there being no money for his burial.

I have warned my dad that this has happened but he does not believe it that she could do such a thing. He said I was making this up.

From reading this forum I do know:

This is affecting my home life (husband prefers hobbies away from me and all the talking about this mess).

This is not a serene house as I get on the phone and call and cry and plead and beg and fight with siblings to find out the latest things she has done and how to fix them.

This is consuming my every thought and now I am calling all to figure out how to pay for his funeral if this will be needed.

Dad was a classis enabler. I was the fixer/enabler also. The other children were not involved (although finally the dad being found nude in bed attended by a street person got some reaction).

If anyone has made it this far: Do we take the same stance with an enabler and get out of their lives? And work on our lives, etc.
I am in therapy and am just bascially told to accept all this.
same planet...different world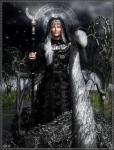 Join Date: Sep 2006
Location: Butte, America
Posts: 10,946
Hi, MMkM and welcome!
uh... WOW.
Both my parents had passes away by the time I turned 21 so I have no
personal experience to offer, but ... dang.

I sense that you might benefit from an organization like ACOA
if there's a group in your area...
as well maybe look up an ALANON in your area.
The reason being that the need for a resource circle in 3-D
is vital when going through an ongoing tragedy like this one.
You can meet wioth others who can help you cope
by taking action
both personally
and maybe MAYBE they might know of something else
that you can do to protect YOURSELF
and your own family
while this unfolds.
Hopefully someone will be along soon
who can offer you some advice from their own experience...
meanwhile, I can only offer another :hug
And welcome you to SR!
I'm not an expert, but I think the funeral expense falls to the surviving spouse.

My father died at 60 from cancer. His bills and funeral expenses were my mother's responsibility.

My mother died at 66 from cancer. Her funeral expense and estate were well planned and paid for by us (their children) with the help of an estate attorney.

My parents lived and died in SC. Your state laws may vary.

I recommend a free consultation with an estate attorney.

I also highly recommend finding a support group for loved ones of alcoholics.
And the serenity prayer:

Grant me the serenity to accept the things I cannot change,
Courage to change the things I can,
and Wisdom to know the difference.
Member
Join Date: Aug 2010
Posts: 101
Thanks for tips and validating this is not normal.

Our money is now going for therapy for me (very expensive), and possibly saving for a funeral (they don't do funerals on credit).

My Dad was a practicing attorney, the couple that set them up are attorneys (who are of not help at all - could not even get them to file a Restraining Order to stop the calls to my husband's work - they just say they aer sorry).

The funeral director told me that the wife if the benifciary (sp) gets the money and burial money and if she has power of attorney has all say in the matter - and he has had these situations turn ugly - she even has the right to have his body donated to science.

A specialist elder attorney or estate attorney might be of some help, but again, people are not that acceptable to payments or advice (as far as I have found). But once again that puts me in the stressful situation of calling and asking/pleading for help.

So far the Adult Protective Services have been good and they are looking into the no money for burial situation - but all findings are confidential and they cannot tell me anything.

APS also told me that any calls, threats of him being dead, texts, etc are retaliation and can be reported.

Sort of am on a run around. My other siblings - could care less about any of this at all. One sister in another country is concerned but that's about it. One is so fed up they said 'donate his body to science'. The other does not even talk to him.

Again: a totally crazy making situation, literally.

But reading about all the posts about alcholics in the family relationships have helped me a lot and have applied certain concepts to try to help me -
you guys are great and very knowledgeable!
Administrator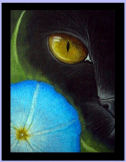 Join Date: Mar 2002
Location: CA
Posts: 10,657
I would call Adult Protective Services and make a report. They will investigate. If you call each time you suspect abuse it will at least create a paper trail. I work with clients who have abusive boyfriends and family and that's really all we can do.
| | |
| --- | --- |
| The Following User Says Thank You to Morning Glory For This Useful Post: | |
same planet...different world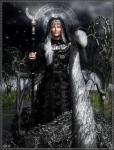 Join Date: Sep 2006
Location: Butte, America
Posts: 10,946
Good advice!

At least then you will aslo have that peace of mind that you did all you could do.

I hope you'll keep posting here and keeping us up on the progress.
Currently Active Users Viewing this Thread: 1
(0 members and 1 guests)

Posting Rules
You may not post new threads
You may not post replies
You may not post attachments
You may not edit your posts
---
HTML code is Off
---