FINALLY I have clarity - so how do I end it?
Member
Join Date: Aug 2010
Posts: 15
FINALLY I have clarity - so how do I end it?
---
The last few months have been so full ofÖ clarity? There are things I've probably known for 20+ years but kept questioning. Maybe I was overreacting or being too sensitive or just looking for an excuse to leave or was causing it or would ruin my kids lives. I was never confident that I knew the truth of the situation and would just go around in circles about issues. Iím not sure what changed but suddenly everything is so clear! I still have moments when I wonder if I'm wrong but there are things I KNOW and if I remind myself of those things everything else falls into place. Iím scared. My future is more uncertain now than itís ever been but Iím also EXCITED and hopeful.

Iíve been married to an alcoholic for 20 years. I knew he had a drinking problem when we were dating in high school. I tried talking to him about it a couple of times but he would just leave the room. Before I had time to really process things and make a decision I got pregnant with twinsÖ Yeah, really. I was 17. So we got married and I found out this guy I thought was so nice wasnít really very nice at all. He didnít hit me or call me names. He didnít get falling down drunk or get DUIs or miss work. So heís not really an abuser, right? And heís not really an alcoholic, right?

I thought it was my fault. I thought that I just didnít love him the way he loved me and that made him feel bad and thatís why he drank. I was barely 18 when we got married and didnít know the first thing about being a wife. I didnít keep the house clean enough, didnít have dinner done on time, didnítÖ whatever. If I was a better wife he wouldnít get mad.

In the last 2 months Iíve realized:
- He had a drinking problem before I met him and I knew it when we were dating. I hadnít had time to stop loving him at that point. I didnít cause his drinking.

- While he didnít get mad at me while we were dating there were signs, even before I got pregnant, that he did not respect me. And Iíve honestly done everything I can to be a good wife but thereís always something he finds to be upset about. We had a really rough year about 14 years ago and I thought that that was when the anger started. I thought he noticed my unhappiness and was angry about it and the insecurity never left him and thatís why he was angry. But I found an old journal from our first year of marriage and I talked about what a failure I was as a wife because I kept making him mad. It was there from the beginning. I didnít cause his anger.

- I am the oldest in my family so when my dad left and my mom turned into a basket case it was up to me to make sure everyone was ok. Then I had babies at 17 and a husband and there was never anyone to take care of me. That's bad enough, right? To be married to someone yet never feel like there's anyone there for you? I knew that. What I didn't realize is that it is so much worse. Not only do I not feel taken care of and protected by my husband, I am being hurt by him. I need protection from the person who is supposed to protect me.

- I can take care of myself. I have been for 20 years in every way but financially and I can take care of myself financially, too. My mom did it, I have friends who have done it. I CAN do it. (Because let's be honest, I am WAY smarter than all of them. ;-)

- My daughter is being hurt by her father. This wsa the final nail in my marriage's coffin and is so huge. After getting clarity on all of these other things I had decided I was going to tell him he needed to get help or I would leave BUT I was thinking about waiting until my daughter was 18 (sheís 15 now) because I know how painful divorce is. I had a hard time seeing the damage my husbandís ager was inflicting on her because she acted like she was fine and he doesnít get angry with her as often as he does with me. But last night she left a plate and soda can on the coffee table. My husband got mad, started grumbling and muttering then walked to her room and said Ė ďYou need to get out here and put your crap away that you left on the table.Ē And I know it doesnít sound that horrible. He didnít even scream it but his tone was hateful and mean and it's not a once in a while thing, it happens a lot. And then when she came out 30 minutes later he argued with her some more and nagged.

That night, as I was trying to sleep, I realized that of course it hurts her! Almost everyone who knows me/us probably thinks we have a perfect marriage and would never suspect that I am as broken on the inside as I am. So why should I expect anything less from her? It hurts me deeply and I am a grown woman and a mother. Sheís just a girlÖ

So Iíve decided and I am ready. I donít know when yet. I have to tell my parents. I have to make sure I have a backup plan. I have to work up the courage. I need to save up a little cash. It might take me a week, it might take me a month but Iím going to do it. I still have moments when I doubt myself and think maybe Iím overreacting but deep down I knowÖ (I actually wrote this yesterday and of course last night I started thinking about how hard divorce is on kids and maybe it's better for her if I stay... Then I read a little booklet I have about verbal abuse and, yeah, I need to do this...)

I do have a question - How do you do this? Do you say "I'm done, get out" or "You need to get help and if you don't in 6 months I'm leaving" or "You need to get help and need to leave until you do" or what?

And just a word to those of you who think you realized too late and didnít rescue your kids in time. (Like me. I have one son who is 20 now and of the 3 kids really took the brunt of my husbandís criticism.) I heard a man talk about heaven once. He said he thought God would have a bunch of screening rooms where we could sit and view all these moments from history and ask God questions about what was happening. And I thought Ė wouldnít it be nice to be able to watch all these moments where you made mistakes - all of the things you did/said to your children that right now make your heart break to think about - and have God tell you and show you how he was able to use those moments for something great? Iím not saying God causes bad things to
happen so he can bring about good somewhere else but I think he can turn our mistakes and our sins into more than we could ever dream. Iím trusting that right now.
Hello and welcome. What a great post. I can feel your clarity.

First, let me say that there is no "right" or "easy" way to do it. I think taking action is way more important than the "how" of it.
That said, here's what I did. I told my husband that I could no longer stand to live in the same house with him. (yeah, not exactly gentle and calm, but I was at the end of my rope.) He said he had as much right to live in the house as I did and he wasn't leaving. So, I told him that was his choice, but I could have him forcibly removed by legal means if that's what it took. Also, I was willing to do whatever it took, since I could no longer stand living with him.
So, if he agreed to leave, I would agree to hold off on filing for divorce for six months. That would give us both some time to work on our own issues, get counseling, or whatever. I never told him he could come back if he stopped drinking, just that I would re-evaluate the situation in six months.
It was actually more like eight months when I finally saw some positive changes and agreed to "date" him again, in hopes of saving the marriage. I had been in counseling the entire time. He had just started. We tried to work things out for another six months or so, without cohabitating. Neither of us wanted to do the on-again, off-again thing to the children. (Who were also in counseling the whole time.)
Anyway, it didn't work, and I ended up filing for divorce. By the time it was all done and final, we had been separated for over two years. By that time, much of the anger and resentment had been processed and we came to a peaceful agreement regarding custody, property, etc.
Again, not saying this is the "right" way to do it, just telling you how it worked for me. If I could change anything, it would only be to have done it sooner. (I, too was married for nearly 20 years. My children were 9 and 13 when we separated.)
Here's wishing you a happy and peaceful new life and hoping you find the support you need here.

L
| | |
| --- | --- |
| The Following User Says Thank You to LaTeeDa For This Useful Post: | |
Member
Join Date: Feb 2009
Posts: 2,059
welcome jessijoy-

what a heartfelt post from you. i feel it is important to follow your intuition and not second-guess yourself.

i think when exiting, it is best not to make plans that rely on the alcoholic to do something. i found it best to formulate my exit plan in detail prior to communicating anything to my alcoholic.

have you considered going to therapy for yourself or going to alanon? i have found both very helpful in determining what it is i want for my own life, what my boundaries are, and also, for validation of my needs.

naive
Member
Join Date: Aug 2010
Location: California, USA
Posts: 293
Thank you for sharing. Yes, I feel your clarity too. I relate to all of the second-guessing. Listen to that voice within you. I left my AH a year ago. It took me a couple of years to finally carry out my departure. I first starting by separating my finances (closing joint accounts and opening my own). Then, I had to figure out where I would go since my AH was not going to leave and I no longer wanted any drama. I had to muster up the courage. While I was still thinking I wanted out (versus acting it out), I told my AH a few times, "If there are no changes, I may not be here much longer." I'm sure he thought it was just another empty threat. I moved my things (and my child's things, whatever I could take ) over a couple day period. It was hard, even though I knew I was doing the right thing for myself and our child. I left him a note. He was stunned at first (could not believe it).
I know you will find the way that works for you. I will be thinking of you. Just as you found the clarity, you will find what you need to do. Best to you.

Member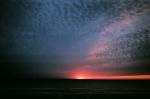 Join Date: Mar 2009
Posts: 1,334
Definitely get your financial stuff in order. After I left my XAH got real nasty. He threw all my stuff out and broke alot of stuff. Secure the stuff you really care about before you actually leave. I was even worried about pets. He got nasty....fast.
| | |
| --- | --- |
| The Following User Says Thank You to Carol Star For This Useful Post: | |
Currently Active Users Viewing this Thread: 1
(0 members and 1 guests)

Posting Rules
You may not post new threads
You may not post replies
You may not post attachments
You may not edit your posts
---
HTML code is Off
---