I still have control!
Member
Join Date: Dec 2008
Location: Toronto, Canada
Posts: 390
I still have control!
---
Hi everyone,

I'd like to share what has slowly been solidifying in my psyche over the last while. This of course re-hashes an underlying theme in this site, but writing it down here helps me really solidify this for myself.

Co-dependency and unhealthy behaviours dealing with alcoholics, is about control. My father was very controlling. When I was 17 I met a toxic and controlling guy with substance abuse issues and was with him through many of my formative years. When that finally ended and I was 26, I 'found' myself and vowed never to be that victim again. So I became the controller. My AH became my victim, so to speak.

I marvel at the amount of people I meet in Al Anon that are just like me. They want to control everyone and everything so that they can gain peace and happiness, and ran into issues just like me where attempts to control were useless, like a spinning wheel. But we just tried harder, differently, still to no avail. Talk about insanity. Yet someone it felt rational to me to say, ok this didn't work, I'll try this. I never stopped to think about my overall approach. Just execution of a lot of failed plans.

We want control because we want power over our situation. We can have it, but we're using it in the wrong way. The lovely thing I've realized is that I don't have to give up control at all and still gain power over my situation. Somewhere along the way, I (mistakenly) learned that trying to control what others do would give me power. But it's the opposite! Controlling what I DO give me power. It's all backwards. But I think that's why us codies have issues with 'letting go'. They feel that they are being asked to give up control and therefore be rendered powerless. I'd balk at that too. But it's not like that at all! It's a shift, about letting go of the WRONG stuff.

I have power over me and what I do, and through that power I control MY actions. I do potentially have power to influence those around me, but it's only THROUGH ME AND WHAT I DO. My spouse sought sobriety, but not after I tried to control him through nagging and yelling and threatening for years. He sought sobriety when I exerted my power over MY situation by enforcing my boundaries and he realized he didn't want to be on the other side of those boundaries. If he'd chosen to still drink he would have been doing it alone, and that would have still been as a result of exercising my power over myself. My actions of myself forced him into a decision.

It's very basic. When you throw a rock into water, it has a ripple effect. If I am that rock on the shore, I can't will or cause ripples to happen if I don't jump. Trying to make ripples happen without my decision to jump into the water will have ZERO effect. It's when I decide to jump that the ripples happen, extending outwards and having a subtle effect on the environment around me. That environment REACTS to my action, however it is meant to be. I can't control what that reaction is, but I did cause a reaction.

I can control to my heart's desire! As long as that control is turned inwards to me and my actions. And what a buzz - I can still get my 'controlling' high and affect my environment and those around me without having the fruitless failure of before. Of course I must realize that I may not like the reactions, and therein lies the challenge of acceptance. We must all face consequences of our actions, but giving up our power to be someone else's ripple effect is harder than acceptance of other people's actions once I controlled myself. Which is why I always felt empty when attempts to control my spouse failed.

Trying to control others is a surefire way to forever chase power. Little bits and pieces of promises etc keep us trying to control them because we may get a temporary result, but in reality we are their ripple effect.

Thanks for listening everyone.
The Following 16 Users Say Thank You to silkspin For This Useful Post:

Bernadette

(07-30-2010),

bookwyrm

(07-30-2010),

BuffaloGal

(07-30-2010),

chicory

(07-29-2010),

coyote21

(07-29-2010),

freefalling

(07-30-2010),

Jadmack25

(07-29-2010),

Kittyboo

(07-29-2010),

Learn2Live

(07-29-2010),

LexieCat

(07-29-2010),

Live

(07-29-2010),

mrphillipctrs1

(07-30-2010),

Smallsteps

(07-30-2010),

TakingCharge999

(07-30-2010),

theuncertainty

(07-29-2010),

wicked

(07-29-2010)
Blu**ed Lines...A ClockWork SR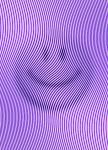 Join Date: Apr 2006
Location: AZ
Posts: 2,529
Ive come to believe that one of the great truisms on both sides of the addict/codie coin is ironic and difficult to cultivate initially. You just nailed it on the head for me. Whether you look at it as"letting go and letting God (or hp) or as giving up control to regain control. It's a key component to making sense of addiction and life in general.
| | |
| --- | --- |
| The Following User Says Thank You to Learn2Live For This Useful Post: | |
| | |
| --- | --- |
| The Following 2 Users Say Thank You to Bernadette For This Useful Post: | |
| | |
| --- | --- |
| The Following 2 Users Say Thank You to TakingCharge999 For This Useful Post: | |
Currently Active Users Viewing this Thread: 1
(0 members and 1 guests)

Posting Rules
You may not post new threads
You may not post replies
You may not post attachments
You may not edit your posts
---
HTML code is Off
---