OT: taking a landlord to small claims court?
Climbing hills, flying down...
OT: taking a landlord to small claims court?
---
Had a frightening / bad encounter this AM with my former landlord. I went back for a box of stuff I had forgotten; when I get there, he's in the apartment inspecting it. A little background—we left this apartment because it has a serious mold issue: mold growing on the walls, windows, and furniture. The problem was poorly insulated windows and mold in the walls (which was evidenced by the mold growing on the walls and the walls having a damp feel and a 'buckled' appearance in the winter). We complained numerous times and he said the windows could not be "fixed". I have asthma, so I cannot be around things like black mold, so we moved out. Before we moved out we did a walk through with the landlord on everything that needs to be fixed, and he assured us that the mold was due to the windows and not our fault (I wish we had gotten it in writing).

Flashforward to this morning. I entered the apartment and he flatly tells me, "you guys didn't clean the place at ALL. Just look at this mold; LOOK at it." I said, "well, yes, that's what we went over—there is mold in the walls of your building." He replied, "NO NO NO. I just had my contractor look at the place and he says the mold is YOUR fault. You guys didn't air the place out enough and you didn't keep it clean." I was flabbergasted and said, "well, NO, I think we went over that the mold is in the walls, and on the contrary, we cleaned for DAYS to get this place clean from top to bottom." So then he actually started screaming at me; I am not exaggerating. He cornered me in the kitchen and went off. It was frightening. So I grabbed my box and said, "I just came to get my stuff, clearly you are not going to listen to me", pushed past him, and left. He was still screaming and then slammed the door. I was shaking and crying and called my husband (who is at work today). It was such an upsetting experience (I've always sensed this guy was a macho / misogynist; he has "talked down' to me in the past and treats his wife like crap, yelling at her, belittling her, etc., so in a way his reaction is not surprising—just frightening).

So—we want to understand what our options are in case we have to take this guy to small claims court to get our deposit back; my gut tells me that he's going to try to keep it and blame us for the mold issue. I have pictures of the mold damage dating back for a couple of years—on the walls and furniture.

Any advice would be appreciated. Thanks….
| | |
| --- | --- |
| The Following 2 Users Say Thank You to FarawayFromCars For This Useful Post: | |
The best way to get your questions answered is to contact an attorney. Did you get anything in writing when you guys talked about the mold prior to you moving out? Gather all your evidence and talk to a professional.
| | |
| --- | --- |
| The Following User Says Thank You to suki44883 For This Useful Post: | |
Member
Join Date: Jul 2010
Posts: 12,934
I am not sure. but I think that he is responsible for any consequences of the mold to your health> You might want to "strong arm him a bit" and tell him that you may have your lawyer contact him, about the fact that he let a dangerous situation go, which may have affected your health, and that you think it may have been a dangerous t, deadly mold (well, it could be, maybe)
.
If it is a dangerous mold, I think he may have to close the place, maybe it would be demolished, or have to do extensive renovations.
look this up online, if you can, for it has been a long time since I heard about it.

certain molds are deadly,and he would have to get some testing done. you can tell him you are going to report it, to the proper authorities.
that frightened a landlord of mine once, when i threatened to have the mold tested. he came in right away, and painted over it. probably affected me, but i dont know it yet.
not all black molds are the "dangerous" black mold, but only an expert can tell you that.

good luck, and pox on that landlord!
| | |
| --- | --- |
| The Following 2 Users Say Thank You to sandrawg For This Useful Post: | |
Oh chickory, I love the idea of putting the wind up this bully boy.
Go for it FFC, and lay it on with a trowel....nice and thick.

We had to get out of a house after only 2 months, because of mould appearing on walls, on the backs of doors and practically enveloping the bathroom....and our RE agent and landlord waffled on about broken leases, and compensation etc, till I actually called the health department and local council about it.

RE agent went into shock when the Health inspector marched into the office and asked for the key to do an inspection, and mentioned we were instructing a solicitor, as our furniture and our health had been affected.

The cheque for the bond money and rent paid in advance, was delivered later that same day.
Your husband could tell this loudmouth that you are instructing a lawyer and the health dept about the mould, and that you will be seeking damages for problems with your furniture and health.
Bet you get the money back fast.

God bless
Climbing hills, flying down...
Thanks everyone....I don't think he accounted for the fact that I am an assertive woman and won't just back off. We plan to take this matter to the courts if he does not refund our deposit in the designated 2 weeks.
Blu**ed Lines...A ClockWork SR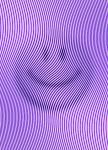 Join Date: Apr 2006
Location: AZ
Posts: 2,529
Google "landlor tenant hotline" for your state and give them a call. Sounds like your slime lord is an a$$. I would Give him a certified letter stating that he mentioned you were not responsible for the mold, and that you will take legal action to retrieve your deposit. If he is found to be wrong and your deposit is not returned within 14 days; you are entitled to double that according to the Landlord Tenants act. Let him know you know this. Hopefully he'll roll over. Again; I would run this by a state specific RE hotline as I'm not sure if there are any state laws that apply. My hunch is that this guy does this to everyone. You could threaten to report him to the BBB, post on local websites. Sounds like you already made a decision to call him on his bluff!
| | |
| --- | --- |
| The Following 3 Users Say Thank You to ElegantlyWasted For This Useful Post: | |
Being Me for the first time
Join Date: Jul 2008
Location: Wishek, North Dakota
Posts: 1,160
Black mold is very dangerous many places in flood zones condem place just for the black mold.. you can also try contacting houseing athority , they have tenents rights etc and can answer all your questions for you free of charge , and I think in some cases they even provide legal council if needed . and smart thinkin on the pics ..
Climbing hills, flying down...
At the college where I teach, I just found out they offer free legal advice to faculty / staff / students. Not sure if this service is available in the summer, but plan to look into it today. And good idea on the letter, EW. We are drafting one. I also like Jad's idea for contacting the health dept. I think we will put this all in the letter as well as contacting the local health dept. We also have a local news station that will look into matters like this. I may threaten him with that one, too.

Funny thing--my allergies have already improved since leaving the place. Also, the a$$hat had the audacity to suggest I am asthmatic due to my cat and "should get rid of her". Ummmm yeah right. Had the cat long before the mold and never had issues before with her exacerbating my allergies. People like this guy just make my blood boil.
| | |
| --- | --- |
| The Following 2 Users Say Thank You to FarawayFromCars For This Useful Post: | |
Climbing hills, flying down...
Guess what! Last week, I sent former landlord a registered letter threatening legal action if the deposit was not returned, and lo and behold, guess what showed up in the mail today? Full deposit. HA! He got his comeuppance! Just thought I would share. Thank you everyone for your good advice.
Good for you. Can you call health department /housing department anyway to report the mold? it would be nice to see this guy's face. Even when he paid you he is still in trouble! oh my ! when he thought he had bought your silence... lol.

I mean if I had an apartment that may be a health hazard I would NEVER ask anyone to live there.

Unfortunately it is very common, some landlords often threat or give any kind of excuse not to give back the deposit, or claim the apartment was in perfect conditions when it wasn't in the first place.

I also had an old lady threaten me when I left an apartment, yell, nag, and treat me horribly when she was the one who owed me. I try to think it all ends up about them being hungry and needing to pull that kind of stuff because they are desperate. Sad.

Anyway good for you for moving on! I hope you found a better place.....
| | |
| --- | --- |
| The Following User Says Thank You to TakingCharge999 For This Useful Post: | |
Currently Active Users Viewing this Thread: 1
(0 members and 1 guests)

Posting Rules
You may not post new threads
You may not post replies
You may not post attachments
You may not edit your posts
---
HTML code is Off
---