Let's Bring Back TGIF!
Originally Posted by
TakingCharge999

LTD sounds like a wonderful trip, hope you share your pictures when you come back!! I like your sense of adventure.

I remember often how you said you can plan your life and suffer because its not what you imagined, or take it as an exciting adventure and be free.
It's so true. Ever since I stopped putting my life in a little box called "how I wanted it to be," amazing things have happened. For example, when I was making reservations for RV spaces, I messed up and missed a night in between Grand Canyon and Zion. So, we said oh well, we'll just wing it Friday night and stay somewhere in between, wherever we end up. Last night I found out that both the horseshoe bend of the Colorado river and Lower Antelope Canyon are near Page, AZ, which is on the way between. Both these places are meccas for photographers and are the locations of some of the most iconic photos ever taken! Thank you Universe!
L
Member
Join Date: Aug 2012
Posts: 391
LOVE TGIF!!!!
Okay....I am taking my boys camping at a state park located at a beautiful mountain lake. (4 nights)
Before EXAH and I split...I always camped with the boys, even when he couldn't bring himself to join us.
The heat wave is expected to break and the weather looks spectacular for snuggling in our tent, campfires, hiking, biking and swimming.
Yippee!
MamaKit
| | |
| --- | --- |
| The Following User Says Thank You to MamaKit For This Useful Post: | |
Member

Join Date: Jan 2011
Location: Anchorage, Alaska
Posts: 4,719
Ahhh the TGIF thread! Thanks Shellcrusher for resurrecting this one!

I am working from home today to finish a much neglected report. My goal is to get it edited and submitted by 5pm today. Now, in between re-writes, I also intend to hop on the mountain bike for at least a 15 mile ride, as long as it stays sunny. Priorities!!!

I have a date with a friend to a local play tomorrow evening, and this weekend is the Nordstrom Anniversary Sale and my youngest has some money burning a hole in her pocket, so I am assuming I'll end up going with.

It's also dip-netting season here, so hoping my sister-in-law decides to go and lets me tag along. My freezer is looking bare.

Have a good weekend, all!
| | |
| --- | --- |
| The Following User Says Thank You to Tuffgirl For This Useful Post: | |
Member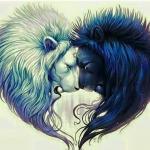 Join Date: May 2012
Location: Florida
Posts: 6,784
Fun! I'm helping a good friend plan their Oct trip to Disney since we've been so many times & know so many ins & outs of planning for that destination. It is also her DD's bday weekend so I'll be dropping DD off there tomorrow for a slumber party and RAH & I might take advantage of the free babysitting & go play some pool.

Working from home today but got an early start & am just about done with paperwork, yay! RAH is home today, rearranging his studio in the garage to better suit his new project.... it's so nice having music back in our lives, I missed it a lot.
Engineer Things; LOVE People
Join Date: Sep 2009
Posts: 3,712
Working a 16 hour shift today 3p-7a tomorrow. Then going to take the Toyota for an oil change at 10am. Go home, sleep a bit and come back to work for 12 more hours at 7p-7a. Off on Sunday. Don't know what I'll be doing though... probably sleeping!
I am working today but last night kicked off the last weekend of shows for the play I'm currently doing! So besides performing, I'll spend tonight and the rest of this weekend consciously being grateful for the opportunities I have and the people I get to share them with. Happy weekends to all!
Member

Join Date: Apr 2010
Location: Alaska
Posts: 2,913
Well... I'd planned on going camping with several other families of kids in DS's class. There's a burn ban on, so no campfires, so I'd spent Tues, Wed and Thurs nights making extra meals that'd be OK cold. (Which meant
long
nights, because of the commute and cooking really isn't my strong suit.) Got the camping gear ready, got up early this AM and packed up the car. Only to get to work today to get a text from the other families calling off the trip. Because of the burn ban and not enough spaces available at the campground.

However! I'd agreed to take one of DS's friends with us since his parents were going out of town and he didn't want to miss it and he still gets to spend the weekend with us. DS is overjoyed since this will be his first time having a friend spend the night in our house. I don't have to pay a campground fee. And I don't have to cook at all this weekend. I'll have time to do a bit more work to tame the jungle that is my yard that was billed as "natural landscaping", and might even be able to convice 2 kiddos that it's Fun! (It might happen.

)
| | |
| --- | --- |
| The Following User Says Thank You to theuncertainty For This Useful Post: | |
Member
Join Date: May 2012
Location: Rochester, ny
Posts: 405
I hope I can find a friend to get together with. Weekends are hard. I get tired of doing everything alone.

Will definitely go to some AlAnon mtgs., though. Workin on developing more friendships.
| | |
| --- | --- |
| The Following User Says Thank You to Argnotthisagain For This Useful Post: | |
Currently Active Users Viewing this Thread: 1
(0 members and 1 guests)

Posting Rules
You may not post new threads
You may not post replies
You may not post attachments
You may not edit your posts
---
HTML code is Off
---