My Journey Update
Member
Join Date: Nov 2009
Posts: 112
My Journey Update
---
Well its been 3 months since my husband took his life. This has been the hardest thing I have ever gone thru. My daughter and I are making progress thru therapy and a group Survivors of Suicide. The better days are out weighing the bad days, but let me tell you the bad days sneak up and sometimes are worst.

I've been making sure that my daughter and I are taking care of ourselves. For me is foreign but I'm thankful that she is learning this now instead of learning it at 44.

I'd like to share some of my therapy, in hope that others will see patterns of there own. I never knew my real Father, the only Father figure I had was my Grandfather which I lost at 12. Since my Mother never really raised me, when she would marry or move in with someone, then the whole family scene would start. All of the men she was involved with were either A's or drug addicts. The third husband took her life when I was 16. So on that note, there began my view of men.

Every single serious relationship I had with men started with either meeting them at a bar, parties etc. Never a straight normal man.
Always either an abuse one or one with addiction problems. This is what I thought was normal. Heck everyone has problems right?
I could help them and change them right? Well didn't I get a big surprise out of that one. Even some of my friendship relationships started the same way. I took crap from them too. So what I did was did was dig out my Grandfathers initial ring. I'm wearing this ring as a symbol. If I allow anyone into my life they have to meet the standards of the way my Grandfather liked and loved me. If not, they are cut off. Done.
No longer will I be treated like a doormat, taking any scrap of attention from anyone.

I miss my husband the man I married, not the A he turned into. Which is a very hard thing to do. I took off the month of March from my full time job. (How can the HR person help anyone if I'm a mess) So I've been back 2 weeks and its very hard. But I have to push thru to bring money into the house. Some days good some days bad. My coworkers seem awkward around me but that's ok, they have to deal with this their own ways. I don't talk about any here. I have friends and the therapist to discuss this with. Unfortually yesterday I had to leave early
my daughter had an asthma attack and we ended up in the ER for a breathing treatment. My boss is not happy with me and I don't give one hoot of what he thinks. He is very old school, and would have never taken time off. Ask me if I care, Nope, my self worth doesn't come from him. Makes it a little uncomfortable here, but that I can handle after everything that has happen. He can go suck an egg.

Here is a strange one for you too. I wonder if I ever will find a real true healthy relationship with a man. Will I remain a widow forever.
I'm lonely, I have friends that support me, but I wonder. I don't know what is in store for my future leaving that to HP with everything else.
I cant keep carrying a load that is too big for me. So I've been praying and sending up my worries to my HP. I want the veil lifted from my heart , soul and life. I want to live, I don't want to wither away. I just don't know how to do it.

As always thank you all for listening to me, there is always great knowledge on these boards. without them I would have never started to
discover the real me. Hope all is well with you all.
The Following 19 Users Say Thank You to WizeDeb For This Useful Post:

anvilhead

(04-16-2010),

barb dwyer

(04-18-2010),

bookwyrm

(04-16-2010),

catlovermi

(04-18-2010),

freefalling

(04-17-2010),

GiveLove

(04-16-2010),

Hammerhead

(04-17-2010),

Helenlee

(04-21-2010),

Jadmack25

(04-16-2010),

Kassie2

(04-17-2010),

KeepPedaling

(04-18-2010),

Kerbcrawler

(04-16-2010),

LucyA

(04-16-2010),

nodaybut2day

(04-16-2010),

NYC_Chick

(04-18-2010),

Pelican

(04-16-2010),

Redheadsusie

(04-17-2010),

RollTide

(04-16-2010),

wicked

(04-16-2010)
It's soooo good to hear from you WiseDeb! I've been wondering what's going on with you. Between my sporadic visits to SR/FF, and perhaps yours, I've missed you.

It sounds to be as though you're doing great! It's amazing to me that you've made such strides in a mere 3 months! You sound so strong, and are being so THERE for your daughter. I love your "suck an egg" attitude about your boss. LOL - you go girl! You are far more aware now of what's important in life than he/she is.

As for finding a relationship... I don't think 3 months is very long. You were working on yourself before tragedy struck, and you're still doing that, but in a different way. It takes time to heal from the abusiveness of dealing with an AH, and you, like most of us here, have much growth to accomplish inside before venturing out and starting the dating scene. You'll know when you're ready, the veil will lift gradually, and you will NOT wither away, although it must seem like that now.

You're wonderful and strong, you and your daughter are learning and healing, and growing. And all the while, we are here with you, walking through it all with you.

Love and Huggs!
Tigger
Member
Join Date: Oct 2009
Posts: 234
Sounds like you are doing great under the circumstances.

Given your history with men, one could understand if you took quite a while off from that world, and focus on your relationship with yourself. You've been through a lot, and 3 months is not much time at all.

Best of luck on your journey.
i understand the wondering about a possible future relationship, if and when that might be possible. but, from where i'm sitting -- you're ONLY 44! i started to feel my clock ticking away really loudly this past year (I'm 49).

but, about your question, perhaps this will help.

i am seeing someone i consider to be a really good therapist. he sometimes diagrams getting healthier as a squiggly line going upwards. he once told me:
"you come in here, and listen, and every time you're here, you learn something. you take that something with you. the thing about this is, once you have gone up, you never go back down. the change is permanent."

i also know, from my own journey with being married to an alcoholic and learning about the 12 steps, that is is true.

thanks for updating us.
Member
Join Date: Jul 2009
Location: PA
Posts: 985
Good to hear from you wisedeb,

I think everyone wonders how you are doing so thank you for letting me know. It sounds like you are doing well and learning to manage what you need to right now.

I like the dependency on your HP and the role model of your grandfather. You many have enough on your plate before thinking about the future. It will take care of you if you take care of you.

I think many wonder about having another relationship. Everyone's answer will be different as our lives should be. I tend to think that if you want one it will come and if you are fine without one - you can keep things that way. At anytime you are allowed to change your direction and wants and needs so don't feel you have to be locked into any decisions.
Member

Join Date: Jul 2004
Location: Starting over all over again
Posts: 4,427
Wow Deb, what a positive, wonderful post.
What struck me the most is that you are now the kind of mom to your daughter that you never had. I had a mother much like yours, so I can appreciate what a gift it would be to have a mom like you.
And no, you won't be lonely forever. If you browse around this forum a bit you'll see that everybody gets healthier, gets a life back, and goes on to meet a healthier partner. And some years later maybe even another that is healthier still. What your therapist did _not_ tell you is that squiggly line that goes up? As long as you keep working your recovery that line will _keep_ going up, and up, and up.
I left my A five years ago. I thought I'd never date again, never mind fall in love. Well I was wrong. I've had a couple of very nice relationships, now on my third one and it's doing pretty good. Life goes on. In a few months I'll be a great-grandpa and I can't wait

Keep coming back, Deb. Life really does get better, lots better.
Mike

| | |
| --- | --- |
| The Following User Says Thank You to DesertEyes For This Useful Post: | |
same planet...different world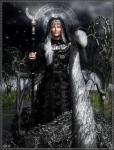 Join Date: Sep 2006
Location: Butte, America
Posts: 10,946
great to hear from you!

of course it's hard,
and it's going to keep ON being hard,
I'm sorry to say...

but Deb, you're not alone.

And I second Mike's thought -
you're the mother you never had.

Let this time be a cleansing one.
When my bf died
I 'went off men' for a year.
I just .. didn't want one.
I wanted to heal up
try to figure out stuff....

but wound up drinking myself nearly to death.

but good for you to be doing the work I should have.

I think everything you spoke of is 'natural'
but ALL of it showed growth and determination.

how great of you to come by !
| | |
| --- | --- |
| The Following User Says Thank You to barb dwyer For This Useful Post: | |
Currently Active Users Viewing this Thread: 1
(0 members and 1 guests)

Posting Rules
You may not post new threads
You may not post replies
You may not post attachments
You may not edit your posts
---
HTML code is Off
---