How will I know?
How will I know?
---
I know this is codependent behavior but what if he says he is in recovery but still drinking? How will I know? if you do not check up on him and even then he will lie I think. Iím so afraid that he might still be drinking sometimes but saying that he is in recovery or what if he is in recovery and Iím being unsupportive by doubting him. Once again LOST!!!
| | |
| --- | --- |
| The Following 2 Users Say Thank You to Still Waters For This Useful Post: | |
Member
Join Date: Apr 2010
Location: In My Cozy Cocoon
Posts: 7
[QUOTE=Carol Star;2565654]Someone on here said a couple of days ago..."you work the program you wish he would work(Alanon)"....QUOTE]

I'll have to remember that one. Sometimes I wonder where I would be in my life right now if only I had put as much attention and focus on myself rather than on others. I think I've finally figured out that I should start putting more trust in me and my own abilities. But then again, words alone only do so much, so I guess only time will tell if I am able to put this into action. Sometimes things are so much easier said than done.
well, you know him very well. you can probably predict, based on his history, whether he's in recovery mode, or relapse mode. i think it's very common for the resentments to be the catalyst for the relapse. you probably know that the relapse begins before the first drink is taken.

unless he's gotten really good at pretending, showing you the behavior that he knows you will use as a barometer of if he's sober or not. but most don't, their thinking gets messed up and they (mine anyway) are just poopy or angry all the time.

it's been really hard for me to just wait and see. it's angst-provoking, but if he's doing well, eventually you'll really know that. and if he's not, you'll know that too.
| | |
| --- | --- |
| The Following User Says Thank You to coffeedrinker For This Useful Post: | |
same planet...different world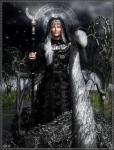 Join Date: Sep 2006
Location: Butte, America
Posts: 10,946
You will know....when you no longer *have* to know.


When you will be okay in all aspects-
emotionally/physically/mentally/spiritually/sexually
whether he is drinking/using.... or not.

See, the thing is, I've learned....
it's not about 'him' at all ... ever.
It's about ME.
All those things that I need 'him' to be sober FOR....
are exactly the things *I* need to be able to provide for myself
but never did.

Because no matter how sober 'he' ever gets...
it will never be enough
If I am not already providing that for myself.

I only recently had a big 'kabong' moment with that one.
Member
Join Date: Apr 2008
Posts: 44
I bet most of us here know when our other has had a drink. We are soooo attuned to them! In my case, my husband can have one drink and I know it. Itty bitty subtle changes give him away. I do think every once in a while that he could and I wouldnt know it but I try to trust my gut instinct and honestly, I always called him out on it just because I wanted my gut instinct validated. I felt he had no right to make me doubt my instinct. So I asked and if he said no, I told him I didnt believe it and he was lying to me and I didnt appreciate him making me question myself and we could speak when he fessed up. Always, within 20 minutes he did fess up. In that case, I never fought, I thanked him for telling me the truth and not messing with my head then told him I wasnt happy about it, but it was important for me to know.

Eventually, much to his dismay, he learned everyone knew it if he was drinking. His personality change was obvious. The truth was out, bud!

The more important issue here is what you do with the information. Certainly, there are triggers that make your stomach curl and you can stop, think, analyze the situation, and honestly ask yourself if you think he drank or whether you were having a normal reaction to a trigger. For example, on a recent trip we met my husband at a hotel since we were coming from different cities. He got there first, and normally, he would drink if he got there first. When I arrived, my stomach curled, I got uptight for a little while, then told myself I cant control it if he did so what now? Let go and Let God, right? It calmed me down enough to recognize that arriving after him at a hotel on a trip made my stomach curl in anticipation of four days of drinking from him. A little while later, I told him I was being uptight cuz of my trigger and he just said, "I understand", and left it at that. At this point, he had been in Outpatient Rehab for two weeks and really, had he had even one drink, he would have reacted differently.

So after my essay, the biggest point i'd like to make is what will you do with the information if he has?

Good luck!
| | |
| --- | --- |
| The Following 2 Users Say Thank You to gmc For This Useful Post: | |
| | |
| --- | --- |
| The Following User Says Thank You to CashFan For This Useful Post: | |
Only stepping forward
Join Date: Apr 2008
Location: Alabama, USA
Posts: 330
| | |
| --- | --- |
| The Following 3 Users Say Thank You to kv816 For This Useful Post: | |
| | |
| --- | --- |
| The Following 2 Users Say Thank You to hopeforrecovery For This Useful Post: | |
Yup, you'll know...about the drinking, the lies, the manipulation.
For me it was always the other behavior that I picked up on first--I dreamt about it, sensed it, just KNEW when my exA had done something dishonest (never could actually agree on the definition of "dishonesty", BTW). I'm still naive when it comes to linking the other behaviors to drinking, but I pick up on the dishonest behaviors RIGHT AWAY now. And I'm working to not talk myself out of them, EVER. I'm not as concerned as to whether it's about drinking or some other crappy excuse for crappy behaviors. Doesn't matter...tired of crappy behaviors, no matter the identified reason.
Hm. Thinking another cup of coffee could fuel that determination this morning--Cheers!

posie
Currently Active Users Viewing this Thread: 1
(0 members and 1 guests)

Posting Rules
You may not post new threads
You may not post replies
You may not post attachments
You may not edit your posts
---
HTML code is Off
---