Codie not only when it comes to AH
Codie not only when it comes to AH
---
I think I'm starting to see my codie behavior and notice that all my anger or frustration is just waiting to spill out!

AH and I went out to dinner with 3 new friends tonight. I somewhat felt like playing an act in a play at the beginning of the night, mainly because our marriage is really damaged at this point and I was very upset this morning when AH had told me that he was probably not going to go out tonight (he ended up going because I had a meltdown - I just couldn't take another empty promise). But that feeling soon went away and for the rest of the night I enjoyed living in the fantasy world, where our marriage was fine and we were a happy couple enjoying a nice dinner with some friends.

Anyways, I noticed my codie behavior not when dealing with my husband tonight (which I thought was the only time I somewhat act codie), but when talking (or trying to talk) to one of our new friends. The friend has seemed somewhat stressed out with work lately - he is from a different culture, in which people identify much more with their work/ business they work for than we would here and end up spending a lot more hours at work than I would.
He made a comment that people from my culture get a lot of vacation time and I snapped back saying that we just like to enjoy life (talk about being on the defensive all the time!!). Anyways, I really didn't mean to offend him... but I guess I made it even worse when I started expressing my concerns over his work load. It really was meant to come from a good place, because I had gotten the feeling lately that he somewhat feels trapped in his cultural traditions (obliged to obbey traditions and putting cultural customs over his individual happiness - if you know what I mean) - but maybe I was completely off. The whole work thing ended up being a very touchy subject and he just got very defensive and it got very uncomfortable - him defending why he works so much and me trying to explain that I didn't mean to offend but just was caring about his wellbeing (somehow he didn't seem to understand what I was trying to say and just kept defending himself without hearing me). It somewhat ruined the night. As all of this happened at the end of dinner, I ended up just telling him I was sorry if I offended him and that yes he did answer my question (which I felt he didn't). So we all left with this issue being unresolved (at least on my end). What I noticed though was that apart from the cultural misunderstandings, I was trying to fix what I thought might be a problem for him (which really was none of my business) and with the way I worded my questions, I must have given off the impression that he needs to change something (even though it wasn't necessarily my intent to change him - maybe unconsciously I was thinking that maybe he would be much happier if he did not work as much, and lived life the way I would live life).

I left the dinner feeling frustrated (because we left without things being resolved), angry (at myself for ruining the dinner), and extremely misunderstood (because he just didn't seem to understand what I was trying to express - my concern). Ha, the exact same feelings, I feel after trying to talk to AH about his drinking.

I don't think I normally meddle with others' (besides AH's) businesses... but I think I am starting to transfer all the issues I have with and emotions/ behaviors I have toward AH onto other people now (because they are just not getting resolved at home).

Sorry, if I've been rambling... just having a hard time putting feelings into words.
same planet...different world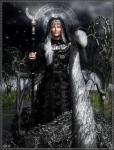 Join Date: Sep 2006
Location: Butte, America
Posts: 10,946
I don't think it's rambiling when we're working something out.

Of course we put these personality traits in ALL aspects of our lives.

And it's wonderful you're seeing them.

I think it also showed
when you kept on trying to 'make it okay' for this guy.
WHen he didn't respond with 'everything being okay now'
it is still troubling you.

It's a GOOD thing, hon.

you learned something.
Currently Active Users Viewing this Thread: 1
(0 members and 1 guests)

Posting Rules
You may not post new threads
You may not post replies
You may not post attachments
You may not edit your posts
---
HTML code is Off
---