Please welcome Marissa
Member
Join Date: Mar 2009
Location: Chula Vista, CA
Posts: 3
Please welcome Marissa
---
Can anyone tell me if AlAnon would be beneficial for me and my husband struggling with our son's adddiction to narcotics but he is not an alcoholic. A friend of mine told me it is good for both but im not sure and am not able to find NarAnon in my area. Thanks!:praying
Member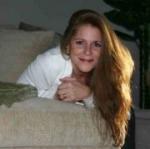 Join Date: Feb 2009
Location: Earth
Posts: 1,249
Marissa, Alanon gave me so many helpful tips when I first learned that my son had a drug addiction to narcotics. However, I was an enabling mother, who refused to listen to anything anyone would say at that time. Because I fixed my own addiction without a program, I really thought I could fix my son too. Well, long story short, I couldn't, and it didn't work my way. I should have listened to Naranon, for they knew better than I. They are so helpful, and tough love all the way. I know that's hard for mothers, but if you want your son clean and off of drugs, then you have to put him out, and contribute nothing to his addictions. God Bless you, for I know exactly what your going through. Let your son suffer the consequences of his own actions. Unfortunately, that's what made my son, go into treatment. Good Luck to you, and thanks for requesting me as your friend. :ghug3Angel
Hi Marissa, my personal experience with Alanon is it has been a lifesaver for me. I have a 31 year old daughter who's an active addict/alcoholic.

It is more difficult to find Naranon as it's not as widely available.

I understand the struggles with having a child in active addiction, and I hope you continue to post here! :ghug
alanon uses the word "alcoholic" but it really is a synonym for addiction because most of the younger generation are poly-addicted.
I have an addict son and I've attended alanon for 6 yrs. now.
We have 8 alanon mtgs in Orange Co. CA that are just for parents, online you can determine if you have parent focused mtgs. in your area.
Working the 12 steps through alanon has been a tremendous shift for me.

Having other parents to communicate with and become friends has had a significant impact.

By the way, my son just completed a yr. long rehab program and is sober...
Keep the faith and in the meantime work on yourself.
Alanon is really about self-improvement no matter what goes on with our child who is addicted
Starting over


Join Date: Jul 2004
Location: Starting over all over again
Posts: 4,427
* copied from another thread with Ago's permission *
Originally Posted by
Ago

Alanon would absolutely be helpful, different substance, same behaviors, same pain, same support, same answers

As far as "the Wise ones"

I was sitting with my father some years ago, we each had three copies of the Tao Te Ching, We would read six versions of the same chapter, then discuss them

We were discussing this chapter

The wise man hears of the Tao and practices it diligently.
The average man hears of the Tao and gives it thought now and again.
The foolish man hears of the Tao and laughs aloud.

My father looks at me, sees my look of utter concentration and says, "Son, are you studying this?"

I looked at him, confused, and replied, "well...ummm...yeah?"

He says' "Son, this says what the wise man does, it doesn't tell you how to be the wise man, it's just something to read. You aint the Wise man, and chances are, you never will be"

One of the better lessons I have ever heard, and sometimes I almost know this, I am much wiser when I aint the wise man.
Member
Join Date: Mar 2009
Location: Chula Vista, CA
Posts: 3
Originally Posted by
Angelic17

Marissa, Alanon gave me so many helpful tips when I first learned that my son had a drug addiction to narcotics. However, I was an enabling mother, who refused to listen to anything anyone would say at that time. Because I fixed my own addiction without a program, I really thought I could fix my son too. Well, long story short, I couldn't, and it didn't work my way. I should have listened to Naranon, for they knew better than I. They are so helpful, and tough love all the way. I know that's hard for mothers, but if you want your son clean and off of drugs, then you have to put him out, and contribute nothing to his addictions. God Bless you, for I know exactly what your going through. Let your son suffer the consequences of his own actions. Unfortunately, that's what made my son, go into treatment. Good Luck to you, and thanks for requesting me as your friend. :ghug3Angel
Thank you Angelic and I loved your poem, of course made me cry. How old is your son?
Currently Active Users Viewing this Thread: 1
(0 members and 1 guests)

Posting Rules
You may not post new threads
You may not post replies
You may not post attachments
You may not edit your posts
---
HTML code is Off
---