I am the definition of insanity....
Hope this interview goes perfectly and you get what you want. If it doesn't there will be YOUR job waiting for you somewhere else.
You are doing so well handling s**t from AH, and getting stronger in yourself every day. Keep going towards the life YOU want and need.

God bless
Member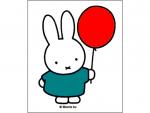 Join Date: May 2006
Location: UK
Posts: 1,149
I love your resolve and strength and your plan.

good luck with the interview.

I have to confess that when I saw the title of your post though, my first thought was to reply with "no, I am the definition of insanity" in a Spartacus-kind-of-way
I grew my wings to fly...
Join Date: Oct 2008
Location: STATE OF CONTENTMENT
Posts: 289
Same thought
---
I thought the same thing when I saw the title. Amazing how we think we are insane, when the fault rarely lies within us (with the exception of our codie ways)
Good luck with the job interview, and keep strong. I know how hard it is as I am in week 1 of no contact and nearly 4 months apart. I like the idea of journeling, I do that often. It's hard to think of ourselves when we have spent a lifetime thinking about what is best for everyone else. BUT, I feel confident that you too can find the courage to make it past week 5 without needing the stress in the house.
Good luck. You came to the right place. If it wasn't for SR, I would have folded like a napkin.
Currently Active Users Viewing this Thread: 1
(0 members and 1 guests)

Posting Rules
You may not post new threads
You may not post replies
You may not post attachments
You may not edit your posts
---
HTML code is Off
---