Mythical Creatures?
Mythical Creatures?
---
Gentle Readers,
This is a troll.
Well, actually, that's not a troll. It's the dinotar in a troll suit. A troll, in the sense that I'm using the word, is someone who visits various message boards with the sole intent of upsetting people and disrupting the regular flow of messages. We've had a few recently, and as the website grows, we're even more likely to be targeted. Such is the price of success. MG found a great webpage that has instructions for dealing with internet trolls.
http://members.aol.com/intwg/trolls.htm#WCBD
Remember though, not everyone whose ideas are different from yours is a troll. SR welcomes the constructive exchange of ideas that are respectfully presented. Take what you can use and leave the rest.
Hugs,
Smoke
Gabe-
To view a red X, right click on it,
Then you can click "show picture", if that doesn't work you can add it to "favorites" and then go to it from there OR copy and paste the URL into your browser and see it that way.

Smoke-Thanks for the info.

Doug
Member
Join Date: Jan 2003
Posts: 4,955
Doug
---
Thanks for the advice, but those options aren't working for me. "Show picture" isn't working, and when I cut and paste the url, I get a message that I don't have authorization to view that site. I'm also getting a red "x" for your avatar. The cosmos must be telling me that this is just a "red x" kind of day for me.
But no worries, the Bunny-Dinotar made me laugh so hard that I almost choked on my coffee. I wonder if he put all his eggs in one basket.
Peace,
Gabe
---
Last edited by Gabe; 03-18-2003 at

05:15 PM

.
Extremity
Join Date: Oct 2003
Location: somewhere, out over that away
Posts: 183
Wow!
A great link. MG and Smoke, thank you!

I would add that trolls can appear at your new place to post after you thought you left them far behind and that some will actually post under multple names and 'personas'.

Identifying takes a little more time but how to deal with them is still the same.

Still, they do seem to adapt.

Maybe you could post this as a sticky on the other forums?
Dancing To My Own Beat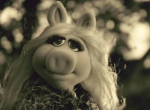 Join Date: Oct 2003
Location: I don't know what kind of state I'm in
Posts: 1,326
Troll attack?
I have seen several different breeds since I've been online:
The Slammer Troll
; one who will argue with all principles of recovery and slam all ideas that are not their own.
The Multiple Personality Troll
; one who uses many names. if one personality isn't getting the attention it craves, it switches to another. It may get banned as one personality and sneak back in as another.
The Alterior Motive Troll
; this one wants to befriend a vulnerable member of the community, and isolate them. They win their trust, and convince the member that everyone is out to get them. Then they use this to manipulate the member for their own means.
I'm sure there are others, but these are the one's I have had personal contact with.
Currently Active Users Viewing this Thread: 1
(0 members and 1 guests)

Posting Rules
You may not post new threads
You may not post replies
You may not post attachments
You may not edit your posts
---
HTML code is Off
---