Is anyone into minimalism?
Is anyone into minimalism?
---
Greetings. Just curious what you all think about minimalism.?I try to lead a minimalist life but it is hard. I feel we are a very wasteful society with so much stuff. The things that make me happy are not things really.
Member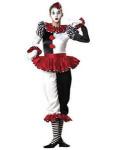 Join Date: Jul 2014
Location: milwaukee wi
Posts: 3,577
try that and married to a horder hahahahahahha I would have my cats my photos and a cabin in the woods . my water colors and garden tools. my pumpkin is huge. but my hubby would need a mansion to store everything and then like 40 acres for the cars all lined up. I could give it a try.. really.. maybe might maybe .. aaakakkk poo love my Hubby to bits pull up a nother 18 wheeler for his stuff and me...
I agree it is hard if you are married to someone who likes a lot of "stuff." I am married and I do try to compromise. I try to go week by week and not buy anything for myself ...aside from food and toiletries of course. Minimal clothes. I wear a uniform to work which really helps with my wardrobe. I get overwhelmed by stuff....when my drawers are just full of things I never use. I have anxiety issues and with less things it really helps.
| | |
| --- | --- |
| The Following 3 Users Say Thank You to Bethany57 For This Useful Post: | |
I've read a bunch of stuff over the years on minimalism/decluttering. Clutter has been a part that goes along with my alcoholism over the years. It's root is in childhood. When I have "stuff", I feel less empty. I feel more secure. I still think "things" will make me happy sometimes. It's hard to explain and something I need to address in therapy.

I find when I am able to get rid of things, my surroundings are more calm, peaceful, and serene. I can think more clearly. The more I delve into meditation, yoga, and present moment living, the better I am with decluttering, not letting the clutter build back up, and living a simple, somewhat minimalistic life. It leads to contentment.

However, I've gone too extreme into minimalism and that wasn't a good idea for me personally. Other people like it.

I try to keep around minimal stuff, but include some things that make me happy or bring me comfort.

Some things like clothing, kitchen stuff, and books are still an ongoing struggle to minimize.

I also find that I don't hold onto things from the past, and this helps me stay focused in the present moment. I got rid of a lot of things from the past, including yearbooks, etc.--stuff that society says we should keep. Other people's clutter. Things like that.

I try to follow this rule of thumb: Do I love it? Do I use it? Do I see myself using it within 6 month? Do I have something similar to it that I can donate or sell?

For sentimental stuff, I've taken photos and then let them go.

I don't own any "collections" of anything.

I don't keep around dust collectors.

I try to only keep around what represents me in the present moment. I don't keep around what used to represent me, what I thought society wanted me to be, or any sort of "fantasy version" of myself.

If I haven't fixed something that needs fixing, finished a project of something to make, continued with a hobby I thought I'd like, out it goes.

Minimizing makes cleaning easier.

I no longer follow stuff magazines, commercials, ads, etc. tell me I need to own to be happy or to be a grown adult. I did that in my 20s and regret it. I keep stuff now that is functional. I don't keep many duplicates if a single unit of a particular item works fine. I don't keep stuff around for "just in case". I stay away from trendy stuff, brand names, or fast-fashion.

Simplifying my surroundings is very important to my well-being. Like you, I have anxiety. I also get visually overwhelmed easier than other people, so minimalism/simplification helps with that. I've had people comment about my living environment being "too empty" or my clothes being "boring" and I couldn't care less. It makes me happy and peaceful.

Personally for me, the key was to find a level of minimalism that works for me, instead of following a bunch of rules. It's not a competition to be the "perfect minimalist". I just try to live "more minimally".

Hope that helps.

Thanks for starting a great topic thread.
Life is good
Join Date: Apr 2018
Posts: 4,036
Minimalism is something of an experience for me rather than anything I sought out.

Going from a huge house full of "stuff", downsizing greatly 4 years ago and that was simply a start of a really good spiritual journey.

As of today, me, kid (11 years old), puppy,. Our clothes fit in our hiking-type backpacks (colorful and much loved), games, toys, dog crate/den, etc. all fit in our car.

That's it. The world has become our playground and our lives are getting bigger and filling up with amazing, wonderful experiences.

I'm looking forward to having our own home again. It'll be filled with things we love, leaving room for movement, play space and life. Colors have become important. Where we get things from. The experience of buying them, finding them. Letting things go becomes a fun dynamic of opening up room for more new things. Prayer & meditation guides this and it's getting to be very natural and easy.

I love homes with craftsmanship, interesting architecture, natural influences. I like fun spaces filled with warmth. This can take many shapes and variations. Letting the Universe guide these things to me, and again and again we find ourselves enjoying places like this. I don't know how this works. I love how it happens.

Choosing to let thongs go, including thoughts of wastefulness. I tried that approach years ago with decluttering and found it very difficult.

Now I look at abundance in life. Bless it. Enjoy it. Trust I'll be guided in good ways.
| | |
| --- | --- |
| The Following 3 Users Say Thank You to Mango212 For This Useful Post: | |
Thank you so much for sharing your experiences! I downsized 5 years ago to a much smaller home in the city. I love living in city and the diversity it has to offer. I love nature still and there are beautiful small pockets of nature in this wonderful city. I got rid of so much stuff during that move - but I see things filling up again. Like you said pathway...clothes, books and kitchen things are difficult for me to not buy. Sentimental things are hard for me to part with. I have two chairs in my garage that were my grandmothers. She did the needle point on them but I have never used them. How can I let these go? I want to but am afraid of the guilt. My husband won't let me get rid of those chairs- I really think he thinks it is disrespectful. I have a few things of my parents (deceased) that I treasure as well. I resonated with much of what you mentioned pathway....giving away makes me feel calmer. I need to find my balance and that is what I am looking for.....balance. Thank you so much for all you sharing your thoughts. Mango....I would love for prayer to guide me. Perhaps I need to pray more. Such a simple act...prayer. I have tried meditation ....my mind so filled with anxiety....that's hard. It's a journey I guess.
Life is good
Join Date: Apr 2018
Posts: 4,036
It most definitely is a journey!

"I have two chairs in my garage that were my grandmothers. She did the needle point on them but I have never used them. How can I let these go? I want to but am afraid of the guilt. My husband won't let me get rid of those chairs- I really think he thinks it is disrespectful.
This could be a great experiment in prayer. My suggestion would be to move these chairs into a different place in your home. Maybe right in the center of the living room. Sit down in them. Feel the support under you. Think of your heart opening to new ideas. Maybe pick up a magazine or book to thumb through. A fun distraction often opens me up to new ideas.
Clean the chairs with intent. This doesn't need to be a big thing, or thorough. Bring curiosity. Look at the shape, materials and build of them.
Perhaps have a photo of your husband and yourself with these chairs, or simply ask him to take some photos of you with them? Be open to new ways of showing love for them. Maybe it'll be putting them right back in their original places with a new feeling for them. Maybe it'll be sending them to a new home, trusting the universe has something new for their use & purpose.
Some of the things that were important to me stayed important for no logical reason, again and again, until suddenly it was right timing for them to move on.

Prayer:
God/Universe/Great Spirit,
Please give me eyes to see,
Ears to hear
And strength to embrace the illogical.
Prayer:
Thank you for all the beautiful things in my life!
| | |
| --- | --- |
| The Following User Says Thank You to Mango212 For This Useful Post: | |
| | |
| --- | --- |
| The Following User Says Thank You to Bethany57 For This Useful Post: | |
Great post, and comments.. thank you. I have downsized homes and been forced to get rid of stuff twice in the past five or so years - it is very freeing. We are ruled by our things and live in a land of material excess that certainly isn't sustainable. Not only is it wasteful of resources, but many are stuck on the work treadmill in order to continue buying more.

I went through a similar pattern until I saw it when I was about 45 or 50. I badly wanted off the treadmill, and realized that buying stuff was just an attempt to fill the emotional void I had inside, which is fruitless. I have a small home in the desert now, with a beautiful garden and lots of wildlife to enjoy, and spend several months a year in a country where people do not have much but are happy and laugh all the time. It's a great reminder.

On those chairs.. why not just use them? I find great joy in using the things that have meaning for me. If I can't use it then someone else can.. I have a 60 year old handmade Moroccan rug and an armchair in my casita, both from our family home growing up. Fond memories.
| | |
| --- | --- |
| The Following User Says Thank You to advbike For This Useful Post: | |
| | |
| --- | --- |
| The Following 2 Users Say Thank You to Bethany57 For This Useful Post: | |
I think its totally possible to be married to a hoarder, and yet be a minimalist yourself. In my case, I was the hoarder! Since getting sober, being diagnosed as BP2 and going through the beginnings of a mid-life crisis, I've taken a hard look at my "stuff."

With my hobbies/interests (as few as they are) I'm organizing things in plastic bins instead of having stuff everywhere. I'm getting rid of clothes I haven't worn in years. Throwing out/donating junk that I'll never use. I have journals that I could scan and save to a disc, but that wouldn't be the same!
Originally Posted by
Bethany57

This is so true!! You are so right on saying this lifestyle is not sustainable. All the plastics we use! I agree many are on that treadmill of working just to buy more. I think so many people get pleasure from buying things...makes them happy. I get that in a way too but I am really trying to learn that things don't make me happy. Like you with your garden in the desert...that brings you happiness. i recently adopted a rescue dog that gives me so much happiness- I love to run with her and running has become a favorite past time for me. It's so simple and costs nothing! I do try to eat simply and live simply....it's important to me.
That's really great.. I wish more people could see the wisdom in simplicity but I suspect it's just something that some people value and others don't. Well it's all local and we have to do what we can.
Wow, enjoy the dog, and running.. so awesome. Unconditional love.. I was a trail runner for years but the knees couldn't take it so I eventually switched to cycling. It's fine, but not quite the same joy. Running trails felt so primal.. well enjoy every minute of that freedom!
| | |
| --- | --- |
| The Following User Says Thank You to advbike For This Useful Post: | |
Currently Active Users Viewing this Thread: 1
(0 members and 1 guests)

Posting Rules
You may not post new threads
You may not post replies
You may not post attachments
You may not edit your posts
---
HTML code is Off
---