Don't Do It!
Member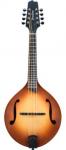 Join Date: Mar 2014
Location: PA
Posts: 12,007
Don't Do It!
---
I posted a link to this song in another thread. Afterwards I realized I was in the wrong place. But rather than go to where I wanted I realized the real right place is here. Fitness, Health AND Nutrition. I have 5 CD's from this band. Little Charlie And The Night Cats. I heard them first live in San Francisco and fell in love with them. Check them out if you get a chance. Rick plays a mean harp too. This song should ring true in your mind. When he wrote this song he was talking to me. And probably some of you. Enjoy
https://www.youtube.com/watch?v=pcUWF8_QpJE
Member
Join Date: May 2014
Location: Canada
Posts: 41
im on day 5 now, doing pretty good!! but this is my new song to put on when I get in my truck to go to the store or the pub.... I know it'll turn me around!!!
thanks for sharing it!!

if ya dig it
don't do it!!


love it!!!
Currently Active Users Viewing this Thread: 1
(0 members and 1 guests)

Posting Rules
You may not post new threads
You may not post replies
You may not post attachments
You may not edit your posts
---
HTML code is Off
---