Day 38 Training one muscle
Member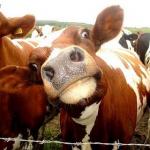 Join Date: Nov 2012
Location: Ontario, Canada
Posts: 930
There is soooooo much information on the internet about what you are asking. If I were you, I would browse a forum dedicated to serious strength training.

If you life heavy, you need to focus on compound lifts, for just one hour or less and only three days a week. Heavy weights, three sets, low reps and using perfect form.

It's also all about perfecting your diet if you want to experience serious gains.
I just don't what to search haha

I can only get to the gym 3 days a week, I'm thinking of solidly working on say my chest for an hour and then an hour on my lower back, then different body groups different days.

But is that enough for a week??

So confusing
Member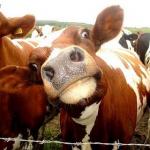 Join Date: Nov 2012
Location: Ontario, Canada
Posts: 930
Your plan is not good. Only people on steroids should lift for two hours.

If you want to succeed, you are seriously going to have to educate yourself and improve your diet.

I'm not even remotely qualified to help you, but if you want to gain mass, you will have to focus on heavy compound lifts and master your diet.

If you want to succeed, do it right and learn.

The rule of thumb is lift for one hour and get out of the gym. It really is all about your diet and your success depends on your diet.
Member
Join Date: Jan 2009
Location: NE
Posts: 11
Straight:

Go to bodybuilding.com and look up their weight training programs. Everything from beginner to advanced and a super easy to follow format with tons of helpful videos and pictures. Find where you are at with your body, what your goal is, set up a solid nutrition lifestyle, then add the weights and exercise.
| | |
| --- | --- |
| The Following 2 Users Say Thank You to fifleman For This Useful Post: | |
Currently Active Users Viewing this Thread: 1
(0 members and 1 guests)

Posting Rules
You may not post new threads
You may not post replies
You may not post attachments
You may not edit your posts
---
HTML code is Off
---