Fat, overweight, alcoholic
Member
Join Date: Mar 2007
Location: merseyside
Posts: 54
Fat, overweight, alcoholic
---
I'm on day 1 so maybe it's to early for me to start exercising however I want to clean the poison out of my body quickly and was thinking exercise would help.

I have a rebounder (never used!) but a friend said maybe I should do pilates or yoga instead.

Any advice really appreciated. Thanks.
Canine Welfare Advocate

Join Date: Sep 2010
Location: Norfolk, VA
Posts: 10,569
You should see a doctor before starting an exercise regime. Age, weight, all are factors in what you can and should attempt. However, if you want to do something, walking is probably the safest. Glad to hear you are going the sober route. Good luck.
| | |
| --- | --- |
| The Following User Says Thank You to doggonecarl For This Useful Post: | |
Member
Join Date: Apr 2010
Location: Lowcountry
Posts: 2,762
Congrats on your decision for a sober life, Chan.

I don't know anything about yoga or pilates , but always hear great things about both.
The only suggestion I have relates more to food, really. I had good results overhauling my crappy diet early in recovery. Kept plenty of my favorite fruits around to offset the sugar cravings, since my body was accustomed to so much sugar-based alcohol.

I'm a big fan of working out, but there's plenty of time in the near future for that.

You hang in there, .....and tell us how it's goin'
i've done my almost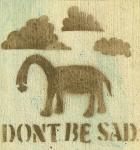 Join Date: Aug 2009
Location: Atlanta, GA
Posts: 1,934
Hi Chan-

Take it easy. Day 1 is tough and you're doing great. Go see your doctor, tell him what you'd like to do and you'll get started soon enough.

Man, just posting this on here took courage - congrats!
Member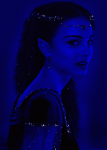 Join Date: Apr 2010
Posts: 1,288
It really helps to have support, lots of support in the beginning. I don't know your alcohol history but if you are able to go to rehab it would be great. I couldn't have done it on my own. If I could, I would. Especially being in the same environment. It helps to step out of that environment, even if it's just for a week. Best wishes.
Member
Join Date: May 2010
Posts: 1,114
walk to fitness
---
I'd say start with walking. Start slow but steady. Change the course as often as possible to avoid boredom and your body getting used to it. Same for pace and distance. Some days fast and shorter distances and others long and slower. You should try to get at least 6 days a week in and no more than one day off. The more off allows all those burnt calories to come right back.

I used to run and stopped for years. I wanted to get out of the gym so I started with walking because of my weight. If I had started running again I would've had problems with injuries or I would've been buying running shoes every other month.

Throw in some hills and/or different surface other than a pavement or track as well. Keep the body/muscles confused. Try to get something in EVERYDAY.

Good Luck
I am a BIG believer in walking to start a fitness program. Walk every where, walk as much as you can. Walk as often as you can. Get a good pair of walking shoes and just make it a point to move. Intensity is important, challenge yourself. Find some hills to climb, but if you are starting out, build up your endurance slowly and by all means, check with a physician if you have any health issues.

There are web pages that have MP3 recordings of AA speaker meetings you can download. You can listen to them while you are walking.
Currently Active Users Viewing this Thread: 1
(0 members and 1 guests)

Posting Rules
You may not post new threads
You may not post replies
You may not post attachments
You may not edit your posts
---
HTML code is Off
---