So Whey protein is useless without creatine? Do I even need either?
Guest
Join Date: Sep 2007
Location: New York
Posts: 393
So Whey protein is useless without creatine? Do I even need either?
---
I'm noticing that a lot of people are using both. What's the difference? Also, does it matter what brand of whey protein it is? I used Careone, which is like the pharmacy's/Supermarket's store brand. Very cheap. In fact, it's no longer manufactured. I bought the last of the stock.
I was thinking of starting creatine next month, but it's not like I'm a serious workout man. For instance, I do mostly calistethics. Rarely use weights, and do a lot of cardio. I'm thinking I don't need neither. I do feel stronger though, and it looks liek I got bigger. But I also lost a lot of weight.

I think I just like buying ****, and that's why I'm considering either of the two. I get some pleasure out of buying a product and using it daily. It's a problem I have.
Resident
Join Date: Jan 2009
Location: Toronto, Ontario
Posts: 4,150
I use whey powder daily.
It provides protein that is needed to build muscle. I do not get enough protein from my diet so I need a supplement.
I look for one with 20-30g protein and low calories(130) per scoop. I try to keep my body lean and muscular.
I am not an expert but I think the main thing that creatine does is aid the muscular tissue in retaining water thus giving an appearance of a more muscular build while adding little in terms of actual muscle strength so I don't use it.
I find when I am taking protein powder I am more energetic too which is important to me.
mergirl
Join Date: Jan 2009
Location: Paradise
Posts: 4,161
Hey Cleansing, 2 completely different products, protein is essential for muscle repair and growth. Creatine is a great supplement and will increase size and as Fub mentioned a lot of that is through muscle voluminzation, through drawing water into the muscle cells as muscles are around 70% water.
It will also give great increase in strength, I can generally increase my bench by 10% and put on about 12lbs in a 6 week cycle when I am using it. The down side to the holding water is that you can also hold it around the stomach.
Generally when you stop taking it you will probably lose about 50% of the gains. Its also important to drink a lot of water.
Protein I use year round, creatine I tend to cycle on and off depends on my goals.
If you have to choose protein is the more essential so that would be my choice.
---
Last edited by marty888; 08-10-2009 at

06:01 AM

. Reason: spelling
Member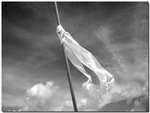 Join Date: May 2009
Location: Chicago, IL
Posts: 85
You're not alone there!

Marty was on point there.. Creatine is better off cycled, and you will notice water weight gain. Whey is very useful, regardless of creatine. I'm with Marty, the whey is more "essential", so if you want to just get one, get the protein.
I prefer chocolate flavored whey myself. Goes OK with water, but soy milk will make it taste more like a real shake. Chose soy over skim milk, it's better for you and it will still taste good.
Member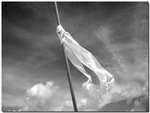 Join Date: May 2009
Location: Chicago, IL
Posts: 85
Oh, and just to add... Since you're like me, and fond of buying crap to use on a daily basis, I'd recommend a high quality multi-vitamin, if you aren't taking them already. Spend the extra money on the good stuff, the cheapo ones always f$#@ with my stomach.
Just know that you will gain muscles and weight,u can't avoid the second i know i didnt-and since u don't lift a lot of weights u dont need that ****!i just started a creatine cycle (as i recently recovered i needed to feel good about myself!) the results are great but i know its gonna cost me long-term and i still have guilts about it

try animal's training pack vitamins there's everything u need there!
I hate to play the devilís advocate, but I do spend all of my time in the secular sectionÖ.
I believe that you can get what you need in your diet, rather than taking supplements.
The supplement industry consists of billions of dollars of revenue each year, and these products are not regulated in any real way.
YouTube - American Bodybuilding Supplements Exposed
Iím sure there are all kinds of body builders who use these supplements, and it probably isnít any worse than, well, whatever brought us to a recovery website.
If you want protein, you can fry egg whites or cook boneless chicken or fish. You can eat tuna. You can drink buttermilk. You can get your vitamins by eating vegetables.
My point is simply that if you are going to go to all the time and energy to devise an athletic exercise program, you should also devote equal amounts of time to healthy eating habits. Once you are eating correctly for your fitness goals, supplements become a waste of money.
I eat a really good diet, but supps are key to what I want to achieve, physically I just cant get enough protein into me from food alone. I have weight trained for 20 years and supps make a huge difference to me.
Silly Rabbit

Join Date: Dec 2006
Location: Charlotte, NC
Posts: 956
i use whey protein because it's a great way to fill out my breakfast which mostly consists of carbs... need the balance. i work out 5 times a week, and i've noticed more definition in my arms, back, shoulders, quads, calves... yeah. my boyfriend used to be a personal trainer, and he's the one that got me started with protein. he uses EAS, buys it at costco... yup.

not sure about creatine, but i know that my protein comes with amino acids and such that are essential for muscle growth and development. and it tastes good and has almost no sugar in it. good stuff!
Currently Active Users Viewing this Thread: 1
(0 members and 1 guests)

Posting Rules
You may not post new threads
You may not post replies
You may not post attachments
You may not edit your posts
---
HTML code is Off
---