Son's GF
Member
Join Date: Aug 2014
Location: East Coast
Posts: 83
Son's GF
---
My 23 yo son has a history of alcohol use. He is 6 months into his DUI sentence. Due to get smart start removed in May. His 18 yo live in gf who is also 6 months pregnant told me yesterday that she believes he is drinking at night and lying about it to her.

I am divorced from his dad due to alcoholism. So bad that he lost job, medical license, family, visitation. Father has been sober for 9 years (after divorce) and works the program.

GF is the daughter of divorce and her father is an alcoholic.

I spoke to her about AlAnon and suggested we try a few meetings. (She lives 3 hours from home and our family is her support network.) She is in school and works part time. They are going away this weekend on a Babymoon, I suggested that she and he try to talk more. I know my son is unwilling/unable to discuss feelings and I suspect she is similar b/c due to issues in her FOO and with her step father's abuse.

My challenge is the trigger that this has is for me. I want to cry it makes me so sad to see my son doing to another generation what his father did to him. It makes me want to tell her to run now before she invests too much and not to stay to long. I see me in her and I just want to cry b/c I wish I'd left years earlier.

Are there other ideas out there? If I'm overstepping please let me know....she came to me so I tried to give the best counsel I could.

qwer
Administrator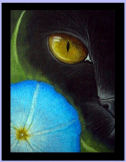 Join Date: Mar 2002
Location: CA
Posts: 10,657
My son is 45 and I have been through so many girlfriends.
I've learned to just stay neutral unless there is an emergency with abuse or abuse with my grandchildren.

It got to the point where I didn't want to meet any new girlfriends. They also thought I was horrible for not jumping in and helping. It was all difficult. I have 4 grandchildren with 3 different moms.

It's great that you can talk to her about Al-Anon. She'll have to go through her own process.
| | |
| --- | --- |
| The Following User Says Thank You to atalose For This Useful Post: | |
It makes me want to tell her to run now before she invests too much and not to stay to long. I see me in her and I just want to cry b/c I wish I'd left years earlier.
It is tough watching others heading down a path I have previously tread.
I take solace in the fact that path I took, while rocky, was necessary to bring me to where I am today, which is light years away from previous places along the way.
What has worked for me in the past is to not tell others what to do, instead I talk about my life. What it used to be like and what it is like now, sharing my experience, strength, and hope. I sick to my experiences with the hope that it be helpful.
Currently Active Users Viewing this Thread: 1
(0 members and 1 guests)

Posting Rules
You may not post new threads
You may not post replies
You may not post attachments
You may not edit your posts
---
HTML code is Off
---