1st Issue of the SR Newsletter Sending This Week!
We can learn from this whole sorry experience. Or not.

We can learn that reasonable questions have a place and should be asked in a manner that befits an inquiry and exchange of ideas among adults.

We can learn that respect matters above all else. That there is a responsibility to read material so that questions aren't answered repeatedly. That we are accountable for taking the time necessary to read the responses from the mods and admins. That we have our own role, too, in internet security.

What we've also learned here is that there are consequences. I'm heartbroken by the abuse that our mods and admins have taken over the last couple of days. Accusations, name-calling, innuendo and distrust, largely from the same handful of people fomenting discord and taking "discourse" to new lows. If they (or the owners) decided to wash their hands of SR, who could blame them?

Mods and admins, you have every right to feel hurt. A huge percentage of the language here over the last few days has been inexcusable and apologies are owed.

Please stay. Please know you're valued. I can only ask you to see the joy in the rest of SR when our members share their growth and new lives achieved via sobriety. And achieved in large part because of SR.

| | |
| --- | --- |
| The Following 13 Users Say Thank You to Venecia For This Useful Post: | |
Member
Join Date: Jan 2009
Posts: 864
The only way to know exactly how the newsletter will look to those receiving it is to send test emails. Most programs allow you to do this for exactly that reason. If it hasn't been done yet through the process then it should be because then you know for sure that there is nothing added in by the program you are using that could become a problem for those who receive it.

Again I can't help but reiterate that you cannot just email this newsletter without getting permission. Signing up to the site and allowing emails isn't permission. That is why there is an opt in option. If you don't get that permission then you are sending out unsolicited emails which will cause a huge problem down the line for those who actually wish to receive it. This is above any problems this will cause those who are monitored by email and those who are sharing emails.

I am not sure where the mods came in to this discussion. I doubt they have access to much behind the scenes.

If you are concerned about your privacy then number one you should always look at the sites policy and how they share information. If you don't understand ask for specific clarification. You also should always be your own editor which has been stated in this thread. Each person is in control of what they do and don't share about their personal information on the public forum and in PM.

Lethe, I read and do understand what you asked. I am also curious as to the answers.


Administrator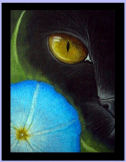 Join Date: Mar 2002
Location: CA
Posts: 10,614
I think everyone has said what they needed to say.

I'm not taking any more risk of losing our wonderful mods over this thread so I'm closing it.

Emily can still respond with the thread closed if she sees any unanswered questions she can answer.

Please PM me if you need help changing any of your settings.

| | |
| --- | --- |
| The Following 13 Users Say Thank You to Morning Glory For This Useful Post: | |
Hello!

I apologize if some questions were left unanswered--I want to be as transparent as possible, and I've addressed a few things below:

The Get Help form and the hotline calls go to vetted professionals at treatment center helplines. I don't know the exact names of them offhand, but they provide resources and, if necessary, help to place people into treatment centers.

I can promise you that Internet Brands isn't interested in reading or using private messages in any way. We don't intend the term "private messages" to be misleading--the name for them is built into the forum software that SR has always used called vBulletin. All vBulletin forums call them "private messages" as far as I'm aware.

I hope this helps clear things up.

Thanks!

| | |
| --- | --- |
| The Following 12 Users Say Thank You to emily430 For This Useful Post: | |
Currently Active Users Viewing this Thread: 1
(0 members and 1 guests)

Posting Rules
You may not post new threads
You may not post replies
You may not post attachments
You may not edit your posts
---
HTML code is Off
---