Nobody uses this "bikers 12 step recovery"
Nobody uses this "bikers 12 step recovery"
---
This was started when some people objected to Christian Bikers making comments on the Bikers in Recovery thread. Those people who objected have moved on....my opinion is that this little part of the Bikers forum should be used or room should be made for some other type of recovery group.

what do you think???

ain't being sober grand?? We have ceased fighting anyone or anything including alcohol.....big book

| | |
| --- | --- |
| The Following User Says Thank You to toad For This Useful Post: | |
Member
Join Date: Sep 2010
Location: Rangely Colorado
Posts: 80
Well, it seems to me that "cease fighting anyone or anything, including alcohol ..." is a really good forum! Lots of us have issues that bug the crap out of us, that we want to change (in others, usually), and sometimes we look for the differences rather than the similarities - I'll follow your lead here, Toad - there's never a wrong idea for a forum, imho.

Administrator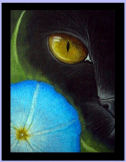 Join Date: Mar 2002
Location: CA
Posts: 10,615
I think it's a shame that all those members moved on who had been here for years. This forum will stay open for them and others who share their values if they should decide to ever come back.

The Following 12 Users Say Thank You to Morning Glory For This Useful Post:

Ann

(12-21-2010),

Anna

(12-05-2010),

CatsPajamas

(12-17-2010),

Dee74

(12-04-2010),

DesertEyes

(12-05-2010),

Freedom1990

(12-13-2010),

grateful2b

(12-05-2010),

least

(12-07-2010),

shockozulu

(12-05-2010),

stigblack

(02-24-2012),

toad

(12-04-2010),

whiskerkissed

(02-11-2011)
Currently Active Users Viewing this Thread: 1
(0 members and 1 guests)

Posting Rules
You may not post new threads
You may not post replies
You may not post attachments
You may not edit your posts
---
HTML code is Off
---