how do I deal with Anxiety
Member
Join Date: Sep 2009
Location: Prescott, az
Posts: 1
how do I deal with Anxiety
---
I have been sober 4 months now, I'm going to meetings, working with my sponsor ,doing step work, praying, all the things I think I should be doing but I just started having anxiety attacks about 3 weeks ago. I have an apt. with a Dr. but cannot get in till Oct 12. I feel like I am going to lose it or relasp. I have been taking benadryl to calm me down but I am open to sugestion. Thanks
Forum Leader

Join Date: Nov 2006
Location: Scottsdale, AZ, one big happy dysfunctional family!
Posts: 19,053
Hi Rhonda, welcome to SR! It's still pretty hot in Phoenix, wish I lived in Prescott

I hope you'll continue to share on the forums here, I'm sure your experience will benefit so many others.
Please remember that drinking will not improve any situation, I hope you won't consider it an option. If necessary, call your doctor and let them know you need to get in sooner. Hopefully they'll respond to the urgency. In early sobriety, I was prescribed an SSRI to help with anxiety. It took awhile to find one that worked and then it took more time for me to fully adapt to it.
It's been a few years since I've had to take anything, but everyone will require different measures. I agree that it sounds like you're doing very well in your program. Sharing my experience, when anxiety creeps back in, it helps me immensely to work with others and be of service, it takes the focus off my issues until I reach a point of comfort again.
Hi Rhonda,
There are some good posts as well as an audio program listed in this thread that you might find helpful.
http://www.soberrecovery.com/forums/...ml#post2344626
I hope that you are able to work through your anxiety attacks, I know how tough it can be.
Take Care,
NB
Hi Rhonda and welcome. Astro has some good suggestions for you. Instead of waiting to see your regular doctor, especially if they can't understand your urgency, have you tried to get into a psychiatrist who is probably more apt and qualified to diagnois your anxiety? They know the symptoms much better and know which meds help most with your issues. I've been dealing with anxiety for years and I feel your pain and confusion.

4 months is very good!!! Keep up the good work, it seems to be working for you!! :ghug3
Blu**ed Lines...A ClockWork SR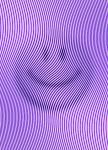 Join Date: Apr 2006
Location: AZ
Posts: 2,529
This may tide you over and be a great resource.... Google the "meditation podcast". There are about 10 different guided meditations with different themes. Among my favorites is "addiction". Good Luck.... You'll make it!
Hi Rhonda, Congrats on six(edit four) months. When I was early in recovery the first time, I suffered from anxiety and agitation. A dear friend in the program asked me "can you handle this feeling for just this second" and I realized I could. Each moment, in and of itself, was all I had to experience. I didn't have to worry that I felt anxious yesterday or that I might feel anxious tomorrow or even whether the anxiety would ever end. Also, it helps me to tell myself "its just a feeling" and not connected with any external events.
sometimes i work the program one minute at a time instead of one day at a time.
I agree with meditation tapes and easy yoga DVDs.

Thank you for sharing.

Kristin:praying
Currently Active Users Viewing this Thread: 1
(0 members and 1 guests)

Posting Rules
You may not post new threads
You may not post replies
You may not post attachments
You may not edit your posts
---
HTML code is Off
---