Iím still fighting my addiction
Maybe Iím doing some subconscious projecting but it sounded like youíre saying youíre carrying on for the sake of your family right now.. and while thereís definitely nothing wrong with that, I just meant itís something the AV could capitalize on.

I also wasnít insinuating that youíre suicidal, I was saying that despite the age difference I could relate to feeling that way, and for me I think it was addiction related. The whole primal survival thing. And I can relate to having a history of depression but being against anti-depressants for various reasons which I wonít get into, so Iíve had to find other ways to address and do something about it. Thatís all I got, wishing you the best.
Member
Join Date: Jul 2017
Posts: 2,955
Hi dropsie. Iím sorry you have suffered.

I think part of the issue with treatment for me in the past is I think you have to have a little bit of faith in the process. I think the process turns me off so much that I donít make the ďleapĒ people are willing to make in order to allow therapy and medications to work.

I have a friend who I was hanging out with for awhile and she said she started celexa and I remember feeling differently about her after that, for one thing she didnít seem to be the same person (there was less balance, everything was artificially awesome all the time) and I realized too that I have really strong feelings about this. I was also shocked to hear that my friends husband is on several antidepressants and anti anxiety meds. Heís no longer staying in bed all the time and now he goes to work, but heís still just kind of a miserable person. Texts women all the time. Asks my friend constantly to move. Says heís ďnever going to be happy in CaliforniaĒ even though he has a teachers pension and salary. Um...California supports you, Dufus. Iím not seeing how any of his meds and therapy are doing anything, but I think he believes it does.

I donít look at depression and sadness with the same pathological eye that western culture seems to want to imbue in it, that it will inevitably lead to suicide. Donít you think thatís an interesting take on sadness, even protracted sadness due to a cause?

I think there is severe and persistent depression in which functionality is lost, a person is at risk or dying either by self neglect or actively by their own hand, and itís time to intervene.

If I am functional: which I am...then Iíd rather feel what I feel. Thatís actually very important to me now after spending years trying to suppress every emotion that arises in a constant attempt to self medicate.

I see your point, but Iím just not likely to actually do it.

I mentioned in my original post that I do live for others, in fact thatís been the case for a very very long time. Others keep me going, and keep me alive.

Suicide would be destroy my children, which is the opposite of the driving force in my life: to be the person my family turns to, especially after years of destructive self medication. I have zero interest in ending things.

Gotta go...taking kid to school!!
Grateful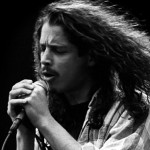 Join Date: May 2013
Location: NC
Posts: 1,752
Hi Sassy,
I get where you're coming from. I lost my Dad in December of 2016 and my Mom in March of 2018. I was close to both but especially close to my Mom, and it's been difficult to get over the pain of her being gone. I also suffer from clinical depression and anxiety and have been treated for both. I've also had 2 major heart surgeries, and the 2nd one really seemed to exasperate my depression for some reason, even though the surgery was successful and I'm reasonably healthy with only minor physical limitations due to its success.
That surgery was in 2011 when I was still drinking, and by 2013 I was contemplating suicide regularly. I was in that spot I mention frequently where I couldn't imagine living with or without alcohol any longer. While I still miss my Mom terribly...and while I still struggle with bouts of depression and anxiety...I firmly believe that if I pick up a drink today I wouldn't survive very long...maybe a year, probably less.
There are several things that get me though the down times today. One is knowing that it is temporary as long as I don't pick up a drink. Another is remembering how bad it was when I was near the end of my drinking. When I'm in a funk and think back to the end days of my drinking I'm like "oh yeah, today isn't that bad after all". Moderate exercise also helps. My main source of that is walking (have a "greenway" with paved walking/biking trail right behind my house). I really slacked off on this over the hot summer and I have paid for it mentally. I just started back daily walks and I can already feel the difference. Finally, helping others always helps even if nothing else seems to. It gets my mind off of myself and my problems like no therapy or meds has ever been able to do.
Finally I'm a big fan of Jordan Peterson's take on life and personal responsibility. Just watching a coupe of his "pep talk" videos on YouTube telling me to "clean my room" and "life is suffering so get my act together" seems to help me put things into perspective. Here's a couple videos if you (or anyone else here) are interested in watching.
This one is a classic rant

:
https://www.youtube.com/watch?v=wLvd_ZbX1w0
This one is a compilation of his "nuggets" of reality:
https://www.youtube.com/watch?v=XICqcAac9jg
Currently Active Users Viewing this Thread: 1
(0 members and 1 guests)

Posting Rules
You may not post new threads
You may not post replies
You may not post attachments
You may not edit your posts
---
HTML code is Off
---