How long until you stopped feeling cravings/compulsion?
Administrator
Join Date: Apr 2007
Location: Australia
Posts: 185,893
I think it varies for everyone - it took me longer than 6 days tho Patcha

The first month was hard, but I git through with support. After that I still craved but not in that visceral way more a daydream kind of 'wouldn't that be nice' feeling.
By 90 days I was able to wave the thoughts away 99% of the time - the other 1%? I came here

D
Member
Join Date: Jul 2017
Posts: 2,955
I never did, I just donít give into it.
I donít think the cravings or compulsion are any less intense, Iíve just made a long-standing habit of never giving into them.
One drink breaks the habit.
| | |
| --- | --- |
| The Following 5 Users Say Thank You to Stayingsassy For This Useful Post: | |
bona fido dog-lover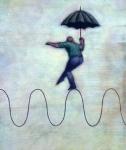 Join Date: Mar 2008
Location: eastern USA
Posts: 83,625
It was around 3 months sober that I got the best advice for strengthening my sobriety: practice gratitude every day.

It's become a daily habit now and it's changed my attitude, made my sobriety stronger, and made me happier.

https://www.nytimes.com/2015/11/22/o...pier.html?_r=0
Administrator
Join Date: Apr 2007
Location: Australia
Posts: 185,893
| | |
| --- | --- |
| The Following 3 Users Say Thank You to Dee74 For This Useful Post: | |
| | |
| --- | --- |
| The Following 4 Users Say Thank You to plop For This Useful Post: | |
| | |
| --- | --- |
| The Following 4 Users Say Thank You to Callas For This Useful Post: | |
Grateful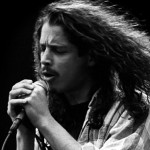 Join Date: May 2013
Location: NC
Posts: 1,756
I like to break "cravings" into 2 categories.

1) Physical cravings
2) Mental obsession (you could call this a compulsion or mental cravings if you prefer)

The physical cravings were a short term issue to get though (~week or so, give or take a few days). That's how long it took for my body to completely detox from the substance. The mental obsession (or cravings if you prefer) lasted much longer than that, and this is where finding a plan / recovery method becomes important. The mental obsession can last indefinitely or subside and then come back if not dealt with, and I am living proof of that. I have stayed sober for several years at a time on multiple occasions only to have that mental obsession come back, which lead to a drink. And once I took that first drink the physical craving kicked back in causing me to want more and more.

I am now on my third go of long-term sobriety at 6.5 years, and I use the 12 step approach as my plan / recovery method. I went to AA meetings in my previous stretches of sobriety but never practiced the principles of the steps in my life. Eventually the obsession returned, usually when some type of life crisis came up, and I ended up drinking again. My last relapse lasted 8 years and nearly killed me, so when I decided to give sobriety one more try I became willing to work the steps. Living by the principles of the 12 steps has made a big difference in the quality of my life as a sober person this time around.

So I guess what I'm saying is that dealing with the mental obsession/compulsion/cravings seem to need some type of long-term plan to keep it/them in check. People on this site have had success with a variety of recovery methods with the key being that they integrate that plan into their everyday lives. Alcoholism is a chronic disease/illness, and it's been my experience that I need to treat it as such. Just like a diabetic doesn't stop treating their diabetes just because they start feeling better, I can't stop treating my alcoholism just because I start feeling better. It's a life-long commitment that I'm more than willing to do in order to avoid going back to the hell I was in near the end of my last relapse.
Gosh, I'm amazed to hear people saying they are still having cravings after months and years. I would not be able to stand that, I don't think. I am on about 50 days and I no longer have cravings. They stopped after about 20 days, maybe a little less. I do have thoughts sometimes, not often, that almost feel like cravings, but they are very mild and easily stopped. I think that's true for most people.
The best thing I found for stopping cravings is eating a healthy meal, listening to sobriety podcasts or watching sobriety videos on Youtube. Knowing that what you are going through will bring you to a much better place is very helpful. Thinking of sobriety as a joy that you are so fortunate to have, not as a deprivation.
Please hang in there, I know how awful it is. That's one of the things that keeps me sober now, is that I never want to go through that again. It was hell. Now, I feel free, grateful and am getting better every day. You will, too!
Member
Join Date: Nov 2011
Posts: 83
I stopped craving it right away after I was treated for AWS. It is surreal for me to view myself from the the outside looking in.

I see people all around me cheering, laughing, pouring shots, drinking beers,toasting...

And I'm drinking, well, either a glass of water or apple juice. I was there once before not too long ago but I have absolute zero interest or craving for it.

Enough is enough. My doctor just basically said to me: NO MORE ALCOHOL!!! I regret that I screwed it up by becoming dependent on it and broke the glass ceiling. There is nothing wrong with drinking alcohol if you do it moderately. You come home and you crack open a can of beer and there you have it.

I was stupid and just went full blitz on it daily. My Withdrawal was so intense that I was hospitalized for it.

And I came out a bit depressed knowing that I have to take all these prescriptions and knowing my age where I am at now.

I never had to take prescriptions for anything in my life and I often think back to those days where I was just happy, younger, healthier.

And Sobriety is very eye opening. You start to see things from a different perspective. I would see a guy pissed drunk and stumbling around and I thought to myself: I was once that guy.

In addition to my Sobriety, I also am trying to eat well, be good to my body and my heart.
Member
Join Date: Jul 2017
Posts: 2,955
Yeah I wasnít really physically dependent on alcohol. I sometimes drank only twice a week.

But 98% of the time I drank, Iíd put away gallons of it and blackout, and humiliate myself in small and large ways. Itís not cute for a woman of a certain age. I almost lost everything.

So just because a person is not physically dependent, does not mean alcohol isnít causing enormous damage in that personís life.

I have visions of a life in which i didnít make this choice. I picture being alone in a dirty house, calling my daughters to help pick me up from the floor or buy me groceries. The sad life of an alcoholic isnít one thatís always public. Usually, itís just a pitiful process that wears down your family with deep despair, while they try to remember the lively person you once were, as you become someone dependent and sad far too early for your age.
Guest
Join Date: Aug 2015
Location: Atlanta
Posts: 8,674
Sometimes I hesitate to pipe in...I've never had a physical craving. I was absolutely dependent on alcohol and had it in my body nearly 24/7 by the end. I am grateful that I was so fatally ill that when I finally quit, the mere idea of putting anymore in my body was repulsive, and not an option if I wanted to live.

I'm an AA person. The mental obsession was lifted with the steps, as you hear people say. In any words you use, the option was just off the table if I wanted the kind of life I took the risk on being out there for me.

The idea of maybe an idea to kinda plan to maybe drink popped in once in early sobriety - and like any good alcoholic, it was on day 90. My dad was around me and sensed I was getting squirrelly. We went to dinner and a mtg and I went to bed. I kept working my program.

I had back surgery 6 wks ago and the short version of an experience I had last wk was that after being awake for 36 hrs, desperately over-caffeinated and dehydrated and so on...I was getting dressed with the ubiquitous glass of sparkling water and lime on my dresser, and it suddenly looked like the kind of vodka drink I used to make. No clue why that popped up for the first time ever, other than...I'm an alcoholic who hadn't taken care of business in the preceding day and a half.

I know what to do about all this and just have to do it. Telling on myself - like everyone is doing here by sharing their experiences- is the key. I shared that whole ordeal with my husband - the emotional part being more important than that one thought or how I felt physically.

To me, we never know what the first thought (or craving) might be - but the second thought and first action are always up to us.

Also - I was surprised at first when I would hear people decades in say they still get cravings...but I think that's part of anyone's journey sometimes, and it's ok.

We just have to keep going and know it will pass.
Member
Join Date: Jul 2017
Posts: 2,955
I have deep, primitive, emotional feelings about alcohol. They arenít all positive but they are significant.

Itís hard for me to explain just how deeply and completely I gave myself to alcohol. My brain is twisted up with its tentacles, I have relied on it since my early teens to feed me emotionally, spiritually, to express myself socially, sexually, to complete myself as a human being.

I will never be free of the emotional obsession for it, but I donít have to give in to it.

I think expecting to be free of cravings can entrap you back in its clutches easier than just accepting the want for it is there.

Iíll clarify that the want for it changes over time, because your lifestyle changes with sobriety. So you may think ďI donít think I could stand itĒ but when youíve gone two years standing up to it just fine, that need for it changes.

I believe that returning to drinking after years is less ďI canít stand it anymoreĒ and more ďI think after two years I can drink without a problem.Ē

I think what really trips people up is not craving but people understanding the nature of alcoholism, that even after years we will return to previous levels of drinking.

People believe in healing, that they can be fixed. That we can heal cancer, clogged arteries, type two diabetes, so why not alcoholism? When the truth is, any healing we gain from sobriety only remains if we stay sober.

We can heal alcoholism, sure. But only if we donít pick up the first drink.
| | |
| --- | --- |
| The Following 4 Users Say Thank You to Stayingsassy For This Useful Post: | |
Member
Join Date: Oct 2015
Location: Alaska
Posts: 14
Not gone yet
---
Iím 4.5 months in. The crazy cravings where it feels like my car is driving itself to the bar, or I wake up knowing that Iím gonna get drunk that day, and that I didnít have a choice in the matter seem to be gone. But almost everyday I think about drinking. I romanize going on a wild weekend bender or sneaking a few afternoon beers. I have to ďplay the tape aheadĒ remember how I will feel on Monday. I also try so hard to think of the little things I can do now that Iím sober. Excercise, enjoy my coffee in the morning, eat candy without any guilt

these things help to keep me sober.
| | |
| --- | --- |
| The Following 3 Users Say Thank You to Alaska290 For This Useful Post: | |
Currently Active Users Viewing this Thread: 1
(0 members and 1 guests)

Posting Rules
You may not post new threads
You may not post replies
You may not post attachments
You may not edit your posts
---
HTML code is Off
---