Entertainning the thought of drinking
If in my mind I start debating back and forth if I should or could do something
----- conscience -----
there's a good chance that the correct answer would be -- don't do it.

Usually the right things to do come with no great thought.

Mountainmanbob
You can have reasons, or you can have results, but you can't have both.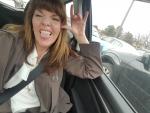 Join Date: Dec 2015
Location: Syracuse, NY
Posts: 1,232
Yeah, I just dismiss the thought as soon as it pops up. Too much good stuff is going on in life right now that I can't afford to miss out on.
Member
Join Date: Jan 2011
Location: Warwick RI
Posts: 1,276
Thanks for reminding me SoberinSyracuse.
Today my life is pretty darn easy but, with some challenges.
Those challenges would be so overwhelming if I was drinking.
M-Bob
I'm glad I read this, too. I feel like I'll never drink again then something happens like I'll get invited to a bar and for a few moments drinking seems like a normal thing I should be able to do.
It only takes one weak moment to start the train wreck all over. I need to stick with my plan better. I haven't slipped but I don't follow my plan like I should either.
Thanks for the post
Entertainning the thought of drinking
---
Took a long time in this man's life
to learn to flee as fast as I can from sin or the thought of sin.
Oh - yes in my case drinking liquor is a proven sin.
I have learned to never entertain the thought of drinking.
For too much of that kind of foolish thinking
can turn into a full blown desire to drink again.
Usually getting a fast drink down ones throat
before even giving thought to the possible consequences.
Yes, how fast one can talk themselves into a little simple sinning.
Telling ourselves -- one drink would be no big deal.
Maybe a drinking reward is due for me -- I have been sober for a long time.
My wife would never even know that I had one small drink.
I could drink just for a while and then stop again -- right ?
Don't entertain the thought -- flee -- while one still can.
M-Bob
Currently Active Users Viewing this Thread: 1
(0 members and 1 guests)

Posting Rules
You may not post new threads
You may not post replies
You may not post attachments
You may not edit your posts
---
HTML code is Off
---