Daily Readings 11-24-2022
Member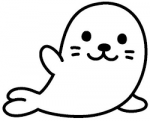 Join Date: Oct 2019
Posts: 1,182
Daily Readings 11-24-2022
---
Daily Reflections
A UNIVERSAL SEARCH

Be quick to see where religious people are right. Make use of what they offer. - ALCOHOLICS ANONYMOUS, p. 87
I do not claim to have all the answers in spiritual matters, any more than I claim to have all the answers about alcoholism. There are others who are also engaged in a spiritual search. If I keep an open mind about what others have to say, I have much to gain. My sobriety is greatly enriched, and my practice of the Eleventh Step more fruitful, when I use both the literature and practices of my Judeo-Christian tradition, and the resources of other religions. Thus, I receive support from many sources in staying away from the first drink.
************************************************** *********
Twenty-Four Hours A Day
A.A. Thought For The Day
Instead of being pretended perfectionists, in A.A. we are content if we are making progress. The main thing is to be growing. We realize that perfectionism is only a result of false pride and an excuse to save our faces. In A.A. we are willing to make mistakes and to stumble, provided we are always stumbling forward. We are not so interested in what we are as in what we are becoming. We are on the way, not at the goal. And we
will be on the way as long as we live. No A.A. has ever "arrived." But we are getting better. Am I making progress?
Meditation For The Day
Each new day brings an opportunity to do some little thing that will help to make a better world, that will bring God's kingdom a little nearer to being realized on earth. Take each day's happenings as opportunities for something you can do for God. In that spirit, a blessing will attend all that you do. Offering this day's service to God, you are sharing in His work. You do not have to do great things.
Prayer For The Day
I pray that today I may do the next thing, the unselfish thing, the loving thing. I pray that I may be content with doing small things as long as they are right.
************************************************** *********
As Bill Sees It
Welcome Criticism
, p. 326
"Thanks much for your letter of criticism: I'm certain that had it not been for its strong critics, A.A. would have made slower progress.
"For myself, I have come to set a high value on the people who have criticized me, whether they have seemed reasonable critics or unreasonable ones. Both have often restrained me from doing much worse than I actually have done. The unreasonable ones have taught me, I hope, a little patience. But the reasonable ones have always done a great job for all of A.A. and have taught me many a valuable lesson." - Letter, 1955
************************************************** *********
Alcoholics Anonymous - Fourth Edition
Chapter 8 - TO WIVES
The same principle applies in dealing with the children. Unless they actually need protection from their father, it is best not to take sides in any argument he has with them while drinking. Use your energies to promote a better understanding all around. Then that terrible tension which grips the home of every problem drinker will be lessened. - p. 115
************************************************** *********
Alcoholics Anonymous - Fourth Edition Stories
LISTENING TO THE WIND
- It took an "angel" to introduce this Native American woman to A.A. and recovery.
Why had she given me this, and what made her think I was drinking? Couldn't she see that my bottle was soda? Of all the nerve! I was mortified! I folded the paper neatly and put it in the back pocket of my jeans. As the next few weeks passed, I became sicker by the day. One morning I woke up alone as usual. I hadn't seen my husband in a long time. I needed a drink, and the bottle on the bedside table was dry. I rose on my shaky legs, but they refused to hold my weight. I fell to the floor and began crawling around the house looking for a bottle. Nothing! This meant I had to leave the house and get to a store. - p. 466
************************************************** *********
Twelve Steps and Twelve Traditions
Step Four
- "Made a searching and fearless moral inventory of ourselves."
Suppose that financial insecurity constantly arouses these same feelings. I can ask myself to what extent have my own mistakes fed my gnawing anxieties. And if the actions of others are part of the cause, what can I do about that? If I am unable to change the present state of affairs, am I willing to take the measures necessary to shape my life to conditions as they are? Questions like these, more of which will come to mind easily in each individual case, will help turn up the root causes. - p. 52-53
************************************************** *********
A Day At A Time
Reflection For The Day
Although we came into The Program to deal with a specific problem, we soon became aware that we would find not only freedom from addiction, but freedom to live in the real world without fear and frustration. We learned that the solutions are within ourselves. With the help of my Higher Power, I can enrich my life with comfort, enjoyment and deep-down serenity. Am I changing from my own worst enemy to my own best friends?
Today I Pray
May I praise my Higher Power for my freedoms — from addiction, from spiritual bankruptcy, from loneliness, from fear, from delusions, from shallowness, from doom. I give thanks for the way of life that has given me these freedoms and replace the empty spaces with extra goodness and peace of mind.
Today I Will Remember
To give thanks for all my freedoms.
*****************************************
AA 'Big Book' - Quote
Suppose now you are making your second visit to a man. He has read this volume and says he is prepared to go through with the Twelve Steps of the program of recovery. Having had the experience yourself, you can give him much practical advice. Let him know you are available if he wishes to make a decision and tell his story, but do not insist upon it if he prefers to consult someone else. - Pg. 96 - Working With Others
*****************************************
Practice of the Day-
BB pg 13-14, Ch 1- Bill's Story:

My friend promised when these things were done I would enter upon a new relationship with my Creator; that I would have the elements of a new way of living which answered all my problems. Belief in the power of God, plus enough willingness, honesty and humility to establish and maintain the new order of things, were the essential requirements.

Simple, but not easy; a price had to be paid. It meant destruction of self-centeredness. I must turn in all things to the Father of Light who presides over us all.

Tom: At the beginning of the paragraph, when he says "my friend promised when these things were done". The things he is talking about is Steps 1 through 12.
My sponsor told me that AA is a place where we learn to Live without drinking, not a place to learn to stop drinking.
You see, my problem was not drinking, drinking was my solution. My problem was, I did not know how to move through and live my life without drinking. I needed a new way of Living, obviously, my way did not work.
I can ask myself, "is the way I am living my life, working for me and my sobriety?"
If your answer is yes, then Continue staying sober, Living, Loving, learning, kicking a** and growing along the way.
If your answer is no, then give our design for Living a shot, you have nothing to lose.
Today I pray for the strength to choose to be Humble so that I will not have to be Humbled.
Currently Active Users Viewing this Thread: 1
(0 members and 1 guests)

Posting Rules
You may not post new threads
You may not post replies
You may not post attachments
You may not edit your posts
---
HTML code is Off
---