Deathbed apologies
voices ca**y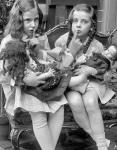 Deathbed apologies
---
I ran across this video and it helped me a lot with the whole fantasy of things maybe changing at the very end. It is talking about NPD which I still have trouble accepting that my mom is really as sick to be an NPD. She really doesn't get why her behavior is so toxic so it is unlikely to change. I wasn't a pure scapegoat in her game. I was sometimes golden child, sometimes parent, sometimes scapegoat. I learned the phrase "flying monkey" from this video. I was definitely a flying monkey.
https://www.youtube.com/watch?v=gIJt...DDWoQ&index=10
Member

Join Date: Sep 2011
Posts: 1,438
Welcome to our corner. My mother never took responsibility for abuse and alcoholism. She took the stance that she couldn't remember it for one reason or another. Don't expect it. Read my blog on this site, link under my name to the left for more about it.
| | |
| --- | --- |
| The Following User Says Thank You to Kialua For This Useful Post: | |
It's a tough fantasy to have, because it could go either way.
For me it never came, my dad neither admitted he even had a drinking problem, or that many of his actions, and those subsequent consequences where as a result of his drinking.
The heartbreaking irony was he was in hospital and dying
as a result
of his drinking, that's how far the blindness can go.
For me though I needed to detach my own life from his life, addiction is addiction, and if an apology came then great, but if it didn't well at least I knew i did what I could do, and in the end it's ultimately the addict's responsibility to change, it's not for anyone else to take the burden on, and definilty not a son or daughter to take responsibility for a parent's behaviour and try to change them.
We have to somehow manage to move on should the worst happen, and realise addiction can be a very selfish thing, even on someone's death bed unfortunately!!

| | |
| --- | --- |
| The Following 2 Users Say Thank You to PurpleKnight For This Useful Post: | |
voices ca**y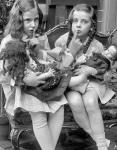 | | |
| --- | --- |
| The Following User Says Thank You to silentrun For This Useful Post: | |
voices ca**y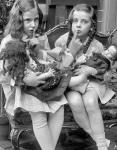 | | |
| --- | --- |
| The Following 2 Users Say Thank You to silentrun For This Useful Post: | |
They never apologized before, so why should they at the end? This is what I call the "Norman Rockwell Ending" scenario, which my sister kept trying to engineer while my Dad was dying. I just stayed in defensive mode and kept my distance, so he couldn't keep pulling me in. Good luck!

T
Member
Join Date: Aug 2009
Posts: 636
I had my moments of being the golden child, too. Or her trying to force me into being the parent, with her poor-me victim martyr act, in which we were all supposed to console and comfort her. By contrast, however, if I was hurt about something, she would ask what I did to cause someone to do or say that to me.
I dread my 'parents'' death, not because I'm going to miss them at all, but because I'm going to be condemned no matter what I do. I can easily see AF especially using his death bed to berate me even more, chew me out, tell me my faults. Why go see him for that?
But of course if I don't go see him, I'm a Bad Daughter.
Ditto for the funerals. I'll be condemned for showing up, because I haven't spoken to them in years * and I'll be condemned if I don't show up. Like the rest of life with them, I screwed up no matter what I did.
* Funny thing about not having spoken to them in years--my mother has not called me once or made any attempt to speak to me, and yet the family story goes only one way. She'll even walk past me and ignore me on the rare occasion I say hello--yet this is all my fault.
As to AF, the only times he's contacted me in about 7 years has been to tell me what a lousy mother, daughter, sister, and (no longer) wife I've been. Hm. And they wonder why I don't talk to them?
This video is spot on. Thanks for sharing it. And yes, the abuse is going to continue long after their deaths--in fact the rest of my life--because they've trained their other daughters and their grandchildren well to follow in their footsteps.
Currently Active Users Viewing this Thread: 1
(0 members and 1 guests)

Posting Rules
You may not post new threads
You may not post replies
You may not post attachments
You may not edit your posts
---
HTML code is Off
---