It's not fair for me not to know
Member
Join Date: Jun 2015
Location: Tracy, CA
Posts: 4
It's not fair for me not to know
---
Hi there, I want to thank everyone. Many of you have provided invaluable help for me in this trying time.

To re-introduce myself, my Mom, age 69, died on 6/6/2015. 4 days prior to her death, when she finally allowed me to go to her doctors appointments, her doctor told me she had cirrhosis due to drinking, and a blood clot in her vein in her abdomen. The death certificate says alcoholic cirrhosis and alcohol abuse (20 years). I believe the blood clot moved and actually killed her. I never knew my Mom to be an alcoholic. She was a wonderful Mother to me..

My Aunt (her sister who is about 10 years older than her and almost 80) has been helping me. She is an amazing woman and I am so lucky to have her. She is in disbelief as am I. My Mom, was an attorney, a hard worker, a wonderful person etc. It's been 4 months now and I'm starting to think the alcoholism is true. It would explain her weird behavior the last few years.

Part of me does not want to get her medical records. I am going through so much pain and dealing with her Estate (I am an only child but have a wonderful husband and daughter). However, I think once her house sells which is half my stress that I will get her medical records. I want some kind of scientific evidence that my Mom was an alcoholic. Do you think this will be in the records?

In cleaning out her home/things, there was no evidence of alcoholism (bottles etc.) but you never know.

I appreciate any advice you can give. I feel like its not fair for me not to know. If she was an alcoholic, I decided I am not going to tell my Aunt. She is almost 80 and I want to spare her any further pain, plus she is basically giving me hints lately that she doesn't want to know and that we should remember her for the wonderful person she was.

Thanks, InShock
I'm sorry for your loss.

My mother has been gone for 17 years. I don't know a lot about how/why she died. I know she drank some, but I don't care if it was a factor or not. I did not ask to see her medical records. I lost my father when he was 41. I know he drank, but his cause of death was heart failure (as was my mother's.) That was on the death certificates. I guess my angle is that it doesn't matter to me what the causes of their deaths were. They didn't have outward behaviors of alcoholics, in my opinion.

If your mother had cirrhosis, is there any other way you know of that she might have gotten it? It's not always caused by alcoholism, from what I can tell through a quick Google search. If her doctor listed it as alcoholic cirrhosis, then I would suppose he/she would have more information. It's certainly common for those who drink to hide it.
Member
Join Date: Jun 2010
Location: UK
Posts: 2,872
If her medical records do reveal that she was an alcoholic - would that make you feel better or worse about her death?

Will it trigger other thoughts or questions about your mum and her death that may upset you even more?

I do think you are entitled to know.
However I think you have to ask what will the answer to the question leave me with?
Will it make me wish you had done more for her?
Will it cause you anger that she hid her drinking from you?
Will it change how you remember her?

Grief is a process and there are different stages.
It might be you need to wait and think about getting the answer you need.

There is a part of me that does think your Aunt is right - remember the nice memories you have of your mum.

I really wish you and your family well.
| | |
| --- | --- |
| The Following 2 Users Say Thank You to Sasha4 For This Useful Post: | |
Member
Join Date: Sep 2014
Posts: 11
Hello. I read your other thread and this one. I don't know that I can be of much help but I just want to say that I can understand your wanting to know. I am someone who always likes to research and to have knowledge, information and answers. I had a daughter who was stillborn after a full term otherwise healthy and happy pregnancy. I wanted to go back through everything and find out why this happened and how I hadn't known she was sick or had died until I went into labor, etc. I can completely understand.
I have to admit here that the part I can't relate to is thinking that you had this wonderful perfect mom and now you find out she was an alcoholic who had hidden her alcoholism AND the extent of her illness from you. My parents are very fake and in denial about a lot of things so I can't imagine thinking I had these awesome parents. Maybe a part of me is jealous that you were able to have that. So if it's any comfort, perhaps know that you always knew she was a good mom and you have those good memories. At the same time, I can imagine it must be huge to have your world blown apart like this and to be questioning everything. I can totally relate to the question you asked about how could a good mom do this? I don't know. I guess she was just wanting to protect you and to protect her life and image as she knew it.
I think however you are feeling is fine, and normal. Grief is awful. Not knowing the answers to things is awful. I would definitely want to see her medical records and know as much as possible what really happened. (Just a warning, as I've learned that it's often impossible to understand what really happened and there are often more questions than answers to uncover. But for me uncovering the answers OR further questions was an important part of my journey.)
I'm sorry I'm not more helpful but I wanted to share my thoughts with you. I am so sorry for the loss of your mom.

I am wishing you and your family all the best. If there's any way I could help, I'm here to listen or try to give my thoughts on the situation. I am wishing you comfort, peace and as much healing as possible.
(I also agree it's not fair for you not to know. You deserve to know. On the one hand I was thinking that it seems your mom didn't want you to know so maybe you could try to accept or understand that this is how she wanted it. But on the other hand you have an independent right to know despite what she wanted... AND she did bring you to the doctor's with her so eventually she must have wanted you to know.)
---
Last edited by puddle; 10-05-2015 at

08:34 PM

. Reason: Added last paragraph because I forgot to say it earlier
Member

Join Date: Sep 2011
Posts: 1,438
The weird behaviors can be explained by drinking. That's eye opening.

No it's not fair. But life isn't fair. I hope you can find out what you need to know. Wanting answers is a basic feeling and so is needing to blame someone for what your Mother did. Blaming your Mom, the doctors and even yourself for not knowing and "fixing" what couldn't be fixed. However, an alcoholic can be very good at hiding it. Blaming others seldom works. Blaming yourself never works.
| | |
| --- | --- |
| The Following User Says Thank You to Kialua For This Useful Post: | |
voices ca**y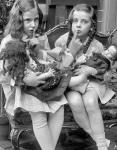 Join Date: Mar 2013
Location: St. Paul Minnesota
Posts: 4,023
that we should remember her for the wonderful person she was.

It really sounds like she was listening to you describe her. Not all alcoholics stay drunk all the time or have alcohol hidden all over the house. People can ruin their health and sanity and not be physically dependent. The signs are easy to miss if it's someone you love and they have become skilled at covering it.
Hi,
For what it's worth, nobody except my gf knew I was an alcoholic either, and now I'm in recovery hardly anybody believes I ever was. I was an addict, I knew it, and I hid it very well because I was ashamed.
As someone said above, my second daughter was stillborn after a textbook pregnancy too, so I absolutely understand the need to find out what happened. But you have to think about whether finding out is the right thing for YOU.
I'm so sorry for your loss; it sounds like she was a wonderful woman

Currently Active Users Viewing this Thread: 1
(0 members and 1 guests)

Posting Rules
You may not post new threads
You may not post replies
You may not post attachments
You may not edit your posts
---
HTML code is Off
---