I wasn't really working the steps
Awaiting Email Confirmation
Join Date: Jun 2004
Location: Massillon, Ohio
Posts: 387
I wasn't really working the steps
---
I have been to Al-Anon meetings for the past 8 months now and until now I finally realized I have not been working the steps. I got through step one then stopped. I took me 8 months to see that I needed to ask for help with the steps. I am still holding on to my pride a little. With the help of a friend on this board I finally find my higher power and it is what i understand for right now. Finally I understand my higher power I though it would never come. Now i have to believe my HP can restore me to sanity that is the second part of step two. I am working on it right now. Til this month I did not realize that I was just find with being with people that understand where I am coming from and that was okay with me but now I know it is more important to start working the steps now. I am not happy with myself and if I want to be happier I need to work the steps better. It is hard for me to talk in my group when they are on step 7 and i am still on 2. That is hard for me. But not to beat myself up maybe my HP gave me these months to open up and to come out of my shell. To actually talk infront of a group of people and that does not come easy for me. I know my HP is looking out for me I have to believe HE can restore me to sanity. Stupid question to ask but what is sanity. Still I little confused on the restore me to sanity part. Can anyone give me any light on this.
Love,
Shana, 18

Restore me to sanity.

Well.. to me it means that I will begin and continue to make choices that will add to my life rather than detract from it.

Sanity was definitely connected to my HP. When I finally surrendered to the will of my HP.. I began to instinctively know what was the right thing to do around most problems. And when I didn't.. I was usually shown the way by some other means.

The hardest part of that was not expecting the answers to come on my time schedule. ; )


The steps are a way to clean the shame and guilt from our lives .. and to remove our diseased will from the picture. Their worth doing.
Dancing To My Own Beat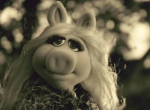 Join Date: Oct 2003
Location: I don't know what kind of state I'm in
Posts: 1,326
I am very happy that you have found your HP, Shana. You deserve to be loved unconditionally.
I just went through a spell of insanity. I consider that to be when my emotions drive me to illogical and exagerated decisions. It was fear this time, and a lot of the time that is the main thing, but anger, neediness, and other emotions can make me "insane" too. That is when I pray. ALOT. I can recognize when it happens, I can do the things that I have learned, but I believe only God can relieve me of those feelings. I know when I follow the impulses that are driving me, instead of doing the things that Alanon suggests, I get way out in left field. I may not be able to avoid or control these times, but Alanon and working the steps has helped me to lessen the devestation. Keep going girl. You are on the right track. Hugs, Magic
Awaiting Email Confirmation
Join Date: Jun 2004
Location: Massillon, Ohio
Posts: 387
Thanks guys that helps a lot. "Not excepting the answers to come on my schedule" from bikewench. That is hard for me too. I understand a lot more now about step two. It was really confusing for me but this clears most of it up for me.
LOve,
Shana
the girl can't help it

Join Date: Apr 2004
Location: splendraville
Posts: 5,588
Shana-

Let me add that you don't need to worry about others being at step 7 while you are on step 2. They had to be at step 2 at least once and will probably be at step 2 again. The only step we work perfectly is step 1 this applies to everyone!! You are doing a good job! :35:

your friend,

Lisa
Renee...it sound like you are right where you need to be. I know I went to meetings for a very long time...even doing things that were suggested...before ever attacking the steps in an organized way. Jumping around is permitted as well. I may have been relatively new but a discussion on the 7th step always offered me something I could relate to and maybe share about. Or the 10th or the 12th.

Someone is always newer...that is why it so important that we share.

Hugs,
JT
Awaiting Email Confirmation
Join Date: Jun 2004
Location: Massillon, Ohio
Posts: 387
Thanks, I will never stop sharing because the group likes it when I share. Or when I will read the Welcome or something. I have come a far way in 8 months. And people around me can see that. That is what counts. I know I need to work at my pace and slowly is the best way. But i do understande these first few steps better and that helps a lot.
Love,
Shana, 18
renee

Not to replace the step work you are doing with your group (it really is much better when worked with a sponsor or a group), I wanted to tell you that we have a step-study on the Nar-Anon board, at the very top, where we have been discussing Steps 1, 2 and 3. We would welcome you to join us and hope that maybe it will help you too.

Hugs
Ann
Still hangin` on...
Join Date: Apr 2004
Location: MA
Posts: 337
I didnt really realize just how important working the 12 steps are to my recovery until just recently. I now understand that my substance abuse problem is just a symptom. I dont think I could really be clean today without realizing that. Im very grateful for this program-and I know that the steps are in this order for a reason. By working with my sponsor I can truly understand that my issues in life can be worked through by being totally honest with myself.
As for the sanity part--haha--cant wait for that to happen!!!!!!

Currently Active Users Viewing this Thread: 1
(0 members and 1 guests)

Posting Rules
You may not post new threads
You may not post replies
You may not post attachments
You may not edit your posts
---
HTML code is Off
---