Oldest (of five) adult child of alcoholic
Member
Join Date: Nov 2013
Posts: 14
Oldest (of five) adult child of alcoholic
---
Hi there, my father is the oldest child of alcoholic (his father was an alcoholic), he is 64 now and I can't talk to him because of his lies, crazy making, distorting my reality (in his talks 2+2 are 3), he forces himself to forget things about us (his children) that are not pleasant for him where he has some responsibility, and than when that thing come up in discussion, we are the crazy ones...
My mother, I don't know, she is a church type, she does nothing, she only prays.
Things are very tight lately, I cannot be in the same room with him cause his reality is different; when he talks to the neighbors, he is charming, funny, "educated",.. but when he enters house, he don't speak with us, he is silently angry, he is never wrong - and when it proves that he is wrong, he says that he is wrong for everything in this house. For him its black or white.
To be with him in the same room means you need to be a split person, a double one. You need to pick a words, don't talk smart, and believe in his reality. The moment I created my own opinion about something, was the moment I realized that he doesn't need kids with brains.
He never accepted that he have a scars from his alcoholic parent upbringing.
He carries his deep anger towards his father, but in the other hand, he is a hero of his ex family. I know that he don't lie on purpose, but just as a protection, but he has ruined our trust completely.
Somehow, he is drunk without alcohol.
I have read so many things about ACoAs and he don't want to hear about it.
Soon I'll leave this house cause of job, and I think that I'll carry my own anger towards this unresolved issues. No matter how many times I say to myself that I cannot help someone if he doesn't want to change, but that just eats me. Where is that boundary?

Anyone knows, is there anything left to do?
Thanks
Member
Join Date: Aug 2009
Posts: 654
Yes, he does sound just like my father, who is an alcoholic.

And I dread to think someday my children will think this of me. But of course, children of alcoholics also make our choices as to whether to get help or not. I've pursued self help books, al-anon, and online sources of help, along with six months of EMDR therapy, since I was in high school.

My ex-husband is also an adult child of an alcoholic, who spent our marriage lying about anything and everything. My siblings, of course, are adult children of alcoholics, and I don't think any of them have ever looked into al-anon. I don't think they believe there's a problem. (Well, they believe I'm the problem.)

One thing I did learn when my XH looked into a job for which he needed a psych profile, is that adult children of alcoholics often do show the same profile on the MMPI as an alcoholic. XH never drank at all, never really had, but his scores on the personality inventory told them he was an alcoholic. He was quite upset about it, of course, feeling he was being punished for his father's ways.

What can you do about your father? Smile, nod, and walk away. Realize no amount of arguing is going to change who he is. Limit contact if need be. Accept that he is not capable of anything other than a very superficial relationship. Don't expect more of him.
Member
Join Date: Nov 2013
Posts: 14
Every ACoA is not responsible for the situation in which they grew up and what has been done to them, but they ARE responsible for taking steps for their healing. Now, I don't know how tough is to admit to a ACoA that he/she has some dysfunctional traits. What can some third person do to make them see those traits?
My father don't want to see them. And I'm afraid that I'll have to accept it soon, even if I know that there are self-help books. I've read them to sort some things in my head.
I've also read "Grandchildren of Alcoholics: Another Generation of Co-Dependency" by Ann W. Smith, to be aware of my own similar traits.
I am just afraid that I'll carry anger toward my fathers ignorance.

Have you tried to tell your siblings about these books, al-anon, that terminology of ACoA exists from 70's or 80's?
| | |
| --- | --- |
| The Following User Says Thank You to cureav For This Useful Post: | |
Member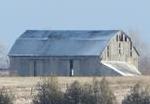 Join Date: Jul 2010
Posts: 13,136
Cureav,

I am also an ACA. I had a multitude of problems in my young life, mostly relationship ones.

When I was in cosmetology school, another student and I bonded so well, and one day she asked me if I was a child of alcoholics, and I said yes. She shared that she felt we bonded so easily because she was a recovering alcoholic, and we 'spoke the same language'. understood each others feelings and so forth. She introduced me to the world of recovery for ACA's, and I went to the meetings and worked the steps.
I grasped the knowledge with excitement! I found out that I wasn't crazy, but that anyone who had grown up as i did would have a lot of the same problems I did. I found out how to work on me. I found out my worth. I was able to work on forgiving my parents. I was so thankful to learn about how alcohol had affected me, and how to stop hurting myself with bad choices-i.e., looking for approval, love, attention, proof that I had value.
I wanted to share it with my siblings. this is when I learned that you can lead an ACA to help, but you cannot make them want it.
It is sort of like an alcoholic. they have to want it. I know my siblings had hurt enough to want things to be better, but for some reason, they took no responsibility for their bad choices.
I still do not understand why someone would not want to get better. I tried and that is all I can do. I do share with my children and sometimes talk about how I know that some things I do (that might be a problem for them) are directly related to my insecurities and lack of good boundaries.

I love Melody Beatys Codependent No More.. it has helped me a lot. Back then I read a lot of ACA focused books.


good luck, and take care of yourself. that is all you can do, and being happy yourself will speak louder to your family than anything you can say to them.
Floating on Denial is easier than doing the work to get better. Why stare down your feelings and work the steps when you can just yell and scream at the world about how unfair it is? Been there, done that. Doing the recovery work requires admitting all of these things and that we aren't perfect. That's hard to do, especially in a society that has such a bullsh*t standard of perfection. I'm doing pretty well in my recovery, but there are some days where I retreat into my den of self-loathing and fear, plug my ears, and sing "Lalalalalala!" as loud as I can to drown out real world. Because doing that is easier than facing reality. Not much different than an A drinking to avoid dealing with their emotions, eh?
| | |
| --- | --- |
| The Following User Says Thank You to cureav For This Useful Post: | |
Currently Active Users Viewing this Thread: 1
(0 members and 1 guests)

Posting Rules
You may not post new threads
You may not post replies
You may not post attachments
You may not edit your posts
---
HTML code is Off
---