Study/College/University as an ACOA

Study/College/University as an ACOA
---
Hello,
This is my second time round at higher learning. I struggle with the old authority figure issues, over-reacting and a sense of superiority/inferiority OLD OLD things I haven't felt for a long time.....it's like university ( college for my USA recoverers) is triggering me as the unwell family did - my old patterns of coping are so UNFAMILAR that now it is has been quite a shock to feel bouts of old depression and raging rebellion.....
I feel this is part of me getting more well, another layer of the onion but it hurts! Would love to hear any ESH on how to accept the gifts of recovery (because being able to go back to study is, for me, a gift - not only because I'm one of the few in the world that get to, but also because I know what I grew up with - and it's a miracle for me) and how you walk through these growing pains.

The first time I was at university from age 18, I started Alanon about age 19/20 - had been struggling with depression and bouts of suicidal ideation, I remember high school was a backdrop to the excited misery I lived every day before I know about alcoholism the family disease - a few years into alanon recovery and into university it all came to a head, memories, flashbacks and I dropped out via a nervous breakdown and was in therapy for years, unemployed for several....but now I am 30 and the program has brought so much positive changes into my life....

one of my fears is change for the better because it's foreign but also the fear on what is on the other side....I used to fear the Jekyll Hyde of the alcoholic family I grew up in....now I fear my feelings as a simple assignment stirs up so many feelings - memories of being punched in the head because I couldn't play Chopin when I had never seen a piano....at age 4.....many more of those memories but inside at age 4 my response was to try harder and then maybe the A would be happy and I would be safe....
Today I still struggle with the ingrained perfectionism and tendency to rebel and rage against contorting to an academic system - a pattern I have found tempered at work and definitely present in alanon service (which is why service is soooo good for me)....I have been working the Steps and I think Step 2 has been of use - that I can be restored to sanity and complete my degree somehow...there's a sense of sadness that I was hindered because of my childhood, knowing how many lives and people the world may have lost because of alcoholism, ballerinas, doctors, loving parents etc....but first things first is awareness before acceptance and action.....
| | |
| --- | --- |
| The Following 2 Users Say Thank You to utopia For This Useful Post: | |
It sounds like you are on the right track. I struggle with "feelings" all the time. People have told me, that's all they are and its how we react to them. Sounds so easy doesn't it? Awareness is a big step and just being aware of awareness is moving forward.
| | |
| --- | --- |
| The Following User Says Thank You to SineadOConnor For This Useful Post: | |
| | |
| --- | --- |
| The Following User Says Thank You to Elemental For This Useful Post: | |
Member

Join Date: Sep 2011
Posts: 1,438
Very insightful. I guess that's half the battle.

It's been a long time since I was in school but I can't say it affected me that way after I left home. While still in high school yes. Just being in the principals office for a good reason would send me spinning and make me uncooperative. Fear of authority because you never knew which way it would go from the alcoholic. But after high school not so much.

It did carry over at work for a long time. Any boss would make me uncomfortable and I invariably switched jobs as often as I could, under the pretense of climbing up. Eventually just made my own business so I wouldn't have to deal with bosses.
| | |
| --- | --- |
| The Following 3 Users Say Thank You to Kialua For This Useful Post: | |
Having some revelations, thanks for your comments.

1. My tutor, like most academia talks with such conviction and self-assurance (reminding me of my alcoholic father, expert on everything, esp. what was wrong with me and the world and what was not good enough)

2. my tutors are men

3. My tutors are men the same age as my alcoholic father

4. The other students appear to be shockingly ignorant and emotionally insensitive and irritatingly valley girl carefree - feeding my sense of separateness (feeling different and perfectionism were great reading topics in hope for today !!)

5. FEAR - The fear is that I will be humiliated and hurt for being imperfect

6. My personal opinion doesn't matter to academia until I have a PhD - holy crap no wonder I am getting the old wound of being ignored, dismissed and judged.
| | |
| --- | --- |
| The Following User Says Thank You to utopia For This Useful Post: | |
| | |
| --- | --- |
| The Following 3 Users Say Thank You to utopia For This Useful Post: | |
Member

Join Date: Sep 2011
Posts: 1,438
Really aware. That's great that you have identified while you are on the cusp of adulthood. It will help you know what to expect before it happens.

Fatigue was the worst trigger for me and I avoid it like the plague now.
| | |
| --- | --- |
| The Following User Says Thank You to Kialua For This Useful Post: | |
Member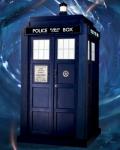 Join Date: Apr 2013
Location: Mmmmmm
Posts: 3,179
Hello,

I have taken further university coursework as an adult and it is a little unnerving to be older than the bulk of the class. These young people do seem so carefree. But I remember having my little grunge mask on when I was that age. I must have looked just like them during my undergrad years.

You are a survivor. Prioritize what needs to be done and what needs a good presentation and what you can whip out and not stress over perfection. Breathe thru the authority issues. Watch for for their weaknesses. It will help you see them as just another future colleague if indeed you are PhD bound.

See a counselor? I at times have not pushed myself hard enough or went a bit self sabotaging...
| | |
| --- | --- |
| The Following User Says Thank You to CodeJob For This Useful Post: | |
Currently Active Users Viewing this Thread: 1
(0 members and 1 guests)

Posting Rules
You may not post new threads
You may not post replies
You may not post attachments
You may not edit your posts
---
HTML code is Off
---