relapse?
Member
Join Date: Jun 2004
Location: Hopeland
Posts: 95
relapse?
---
I don't understand this. I seem to be stuck in this feeling. It started yesterday. I was at a social gathering and there was no one I knew there and I started feeling lonely like I was never gonna be good enough for anybody to seek my company. This is a reoccuring theme with me. Not being good enough. Anyways yesterday my mind kept trying to get me down but I wasn't following. I sorta just kept watching the feeling like from the outside. It got stronger and then let go a bit and then it tried to take control again and let up again. Strange thing was that I kept my calm and just watched these feelings surface and then pass and resurface and pass again and every time they felt less strong. Anyways today the whole morning I have been in extreme need of outside validation and feeling like a failure. I don't have anyone who I could turn to and at the moment I'm sorta beating myself with the thought that I'm somehow less of a person 'cos I still need outside validation. Why do I need it? I understand that my ego got kicked last night by once again being uninteresting to others and I quess now I'm after a message that I'm okey and that there are people who still like my company.

What's up with me? Temporary case of extremely low self-esteem? What can I do? Just wait for this to pass? How can I prevent this feeling from visiting me? Can I?

I just reread my post and got a cleerer picture. I quess the feeling I felt like an outsider yesterday was partly because I was at a bar to see a show and afterwards since I don't drink I found it difficult to blend in. I did not want to go and talk to anyone and no one talked to me. It's been a while since I've been to bars alone. I have never felt at home there. Could that be part of the problem? I feel like I'm having a relapse here. I have been feeling so peaceful lately and waking up in a good mood that this is kinda hitting me from behind. Can you guys help me out? What do you see?
Dancing To My Own Beat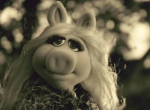 Join Date: Oct 2003
Location: I don't know what kind of state I'm in
Posts: 1,326
Chess,
Some things that help me when my self esteem gets in the pits:
*Positive affirmations- find a mirror, look yourself in the eye, and tell yourself outloud something positive about you. I felt stupid when I started doing this, but it really does work. I do it in the morning daily when I'm getting ready for work.
*Talk to someone you trust about how you are feeling. I have an alanon sponsor and some contacts from my meeting. When I tell them the crazy things that run through my head, I usually get a "Me too." They have a lot of experience at dealing with stuff, and they usually give me something that helps.
*Pray-again, I felt very weird praying at first. I didn't know how to pray. The steps taught me to ask for help to improve. That meant asking for help with my self esteem. So any time I feel bad about myself for no apparent reason, I tell God that I am crazy right now, and could he help me get back on track.
These things seemed silly to me. How could this work? All I know is it has and is. I've been told that we never get rid of our character defects and shortcomings. All we can do is to try to make improvements in those areas. Don't let it get you down. I complicate things all the time, but most of the time things are really pretty simple if we let them be. Hugs, Magic
Member
Join Date: Jan 2003
Posts: 4,955
I'll add to Magic's most excellent suggestions for periods of low self-esteem.
Surround yourself with people who won't let you stay down very long. Most of my friends have a way of pulling me up out of that stuff when I fall down into it. Thank God.
Member
Join Date: Jun 2004
Location: Hopeland
Posts: 95
Like you guys? Thank for the excellent advice. I do excercise those things you mentioned when feeling ok but I still have a lot of work to do in learning to use them when down

Thank you for being there!
Currently Active Users Viewing this Thread: 1
(0 members and 1 guests)

Posting Rules
You may not post new threads
You may not post replies
You may not post attachments
You may not edit your posts
---
HTML code is Off
---