Back again...
Back again...
---
Hi all,
When this forum was added, I embraced it and jumped in with both feet. I went through a lot of self-discovery and dealt with a lot of my adult issues. It felt good to examine this part of my recovery.
Then, I'm not sure what happened, but gradually I felt myself slipping away and it eventually got to the point where I was avoiding this forum. While I didn't realize it at the time, looking back I can definitely see it.
So, why am I back? B/c I had another one of those aha-moments earlier this week - and it threw me for a bit of a loop.
Do you guys pray? Well, I seem to talk to God all day long. But I was feeling particularly sorry for myself the other day, so I decided to get down on my knees and try it the old-fashioned way. And what came out of my mouth shocked and saddened me. It went something like this: "God, what have I done so wrong to deserve to be in so much pain, and why am I so unworthy of being happy and accepted for who I am?"
(In case you're wondering the pain I was referring to, it's the weekly emotional pain, worry and anxiety. I'm rarely at peace. Some days are good, but too many days aren't.)
You see, I thought I had gotten past those feelings. I thought I was growing in self-love and self-worth. I thought I was through thinking I was being punished for something. But I was wrong. Apparently, deep deep down inside, I still feel, well, worthless.

So, here I am, back again, b/c those feelings are ACOA and it seems I have some more work to do. The problem is, I thought I had done the work! So, now what?
Member
Join Date: Jan 2003
Posts: 4,955
JG,
I still have many a day when I struggle with self-worth issues. Most of the time I bring all that stuff on myself, allowing the little critic that lives in my head to have her say. She's really not very nice at all. And she's rather fond of calling me an idiot.
Improving self-esteem is a learned process. I have some positive affirmation audio tapes that help to get me moving in the right direction. They use the affirmations and guided imagery.
JG, I think you are a wonderful person who deserves to have happiness and joy in her life. Now, let's get you thinking that way, shall we?
Hugs, hugs and more hugs.
Peace,
Gabe
(((((journeygal))))))- i think gabe is right on about affirmation. i have learned to find a mantra and say it to myself over and over. i look in the mirror and say it to start my day. one of my first one's was "I am a woman of confidence"
my 16 year old niece and my gay friend were saying it as well!! (hehehe)
anyhow it really helped. i usually try working them out with my therapist or a close friend because the wording is important. just in figuring out the wording you help yourself! anyhow i always think of stuart smalley from SNL when i say them and it puts me into a good mood. "gosh darn it people like me!" so maybe you can come up with one that "FEELS" right for you. you will know it is the one for you because it will resonate. i really think affirmation works wonders.

I understand!
---
JG-
I have the same feelings quite often. I constantly questions if I am a good mother. Even though I don't drink - both parents are alcoholics and so is my husband (My father hasn't had a drink in years, Mom quit 3 weeks ago and my husband has been in recovery for 1 year) - I worrry that my past history with Alcohol has really effected my parenting techniques (!?!).
I am always questioning - what is normal?
I have been trying to pray. The entire family (husband, 2 kids and myself) began going to church together last year. I get a good feeling in church - sitting next to my husband and my kids. But don't pray on my own regularly. Keep praying.
Try not to feel worthless. you are definately an important person with love inside your heart. Be strong.
My thoughts and prayers (yes I will say prayers for you as well) are with you!
NoDoubt
Dancing To My Own Beat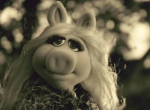 Join Date: Oct 2003
Location: I don't know what kind of state I'm in
Posts: 1,326
I love what Gabe said. Affirmations work. I feel really weird talking to myself in the mirror in the morning, but I do it anyway cause I can tell a difference. There are issues I still haven't gotten to the bottom of. They can throw me for a loop. Sometimes I feel like I'm right back where I was when I started, but I know I have made progress because I don't stay there. I know you are doing the work JG. It is going to pay off. Hugs, Magic
Survivor
Join Date: Apr 2004
Location: Proud Upstate New Yorker
Posts: 869

---
itz okay. it is hard to have good self esteem when you grow up in a household that does not nurture you and help you grow into a strong healthy individual. then to have that alcoholic husband is no help. i try not to hurt from it but sometimes these terrible members of the dayz i was neglected and the dayz people from my extended family hurt me and i am not very happy when i think of those dayz. my self esteem has come a really long way, however, my journey is just beginning. but i promise as long as your strong and you seek support, you will make it. *big squeeze* :throb
~Def
Thanks everyone.

When my last relationship ended, for several months I said affirmations every morning in the mirror. It helped me make it through the breakup without blaming or feeling sorry for myself. But after a few months, I stopped, and slowly fell back into my self-defeating ways...
I guess it takes more than a few months to really make a dent. But it made such a big difference. People at work even commented on the change.
So, it's time to give it another go.
Hugs,
JG
Currently Active Users Viewing this Thread: 1
(0 members and 1 guests)

Posting Rules
You may not post new threads
You may not post replies
You may not post attachments
You may not edit your posts
---
HTML code is Off
---