New to ACOA forum..
New to ACOA forum..
---
Hi, I've been posting in F&FA for about 9 months now and separated from my AW of 36 years for about the same time. I've been attending Al-Anon 2 or 3 times a week for most of that time as well.

What I am finding is that as I am working my recovery I am having lots of things pop up from my childhood and living with an AF. So I was thinking of attending an ACA meeting tonight and was curious to find out how it compares to an AL-ANON meeting.

Not particularly nervous or anything about going but trying to be prepared for what to expect at the meeting.

Thanks,
Hey M
I'm sorry that I can't tell you what to expect, as I have never attended one.
However, I think ACOA issues are at the core of all my codependency issues. I attend CODA group, but to go into that dark area of childhood that has left many scars is what I believe I need to do.

There isn't any ACOA meeting for over 100miles from here. I'm not yet ready to start a group of my own at present. Trying to get my house in order, so to speak.

I wish you luck and support you in your step forward,
Huggs,
Hope
| | |
| --- | --- |
| The Following User Says Thank You to hope2be For This Useful Post: | |
Thanks, if nothing else I'll give a write up on how it went and what I thought.
Edit: I doing well with my recovery and I feel strong and centered. It's just that some of the things that are popping up now are not what I had expected and I hoped the ACA meeting would give me a different perspective. Well, you know what they say about expectations.

Your friend,
Member
Join Date: Feb 2011
Location: Irish
Posts: 552
I have attended ,AA,Grow,Tranx Release,NA,and More Meetings down through the Years, Attendings AA Got me to Kick the obsession Booze......And Tranqualisers.
Im a Double Winner..........but I also was to be Contented Living in the Moment.

ACA is where its all at for me..........but its been a confusing Journey.
I really Never knew who I was/Am until I attended ACA.
Only then Did I see why my Memory was Bad,Why I was always Nervous,Why I worry Alot... Why Im afraid of been Criticised,Why Im a People Pleaser,and so on.Check out the Laundry List....Of ACA
Developing My own Loving Parent and Finding the Missing Child have been Tough.
Im still Trying to Seperate one from the Other.
The CRITICAL VOICE has dominated my Life for Ever,
Its Stuck Between the Two and Trys to keep me From Validating my Recovery.

The only thing Wrong with an ACA is that there is nothing wrong with and ACA but I just Dont believe that.

This Con is what keeps me Anxious.

You will learn loads,keep Coming Back.....Progress is Slow,but its Real.
As our Founder Tony A Has said,we can get Clarity.....Figure things out for ourself with the Help of Something Spiritual that is looking out for our Good.
Why we are like we are We probibly will never know.
Thats the uncertaintly of Life.....I try and Not think about it.
Cheers and a Happy New Year.
| | |
| --- | --- |
| The Following User Says Thank You to micealc For This Useful Post: | |
micealc, thanks for that sharing. I have been doing some reading from their site and and the laundry list really jumped out at me. Al-anon has been a life saver as well as this site but when I was reading their site it felt like it was filling in some of the holes.

Your friend,
| | |
| --- | --- |
| The Following 2 Users Say Thank You to m1k3 For This Useful Post: | |
| | |
| --- | --- |
| The Following User Says Thank You to PaperDolls For This Useful Post: | |
Member
Join Date: Feb 2011
Location: Irish
Posts: 552
Im heading off on a trip now with my Wife an Daughter.
We are going to see her Mother that has not Been well.
Road Trips Bother Me....Lack of Control....What If,If,If.
Im working on the Ifs......LOL

Originally only Men Attended AA
Today Its Different.....

AA is for Dad,Husband,Son sometimes the Mother, Wife,Daughter, as well.
AlAnon is for Mother,Wife ,Daughter...and Sometimes Dad,Husband,Son as well.
ACA is for the Lost Child...in any of the above.
The way it works for me is that Al-Anon is more about staying in the present, functioning as well as possible one day at a time, and dealing with the dynamics that go on when you interact with people on a day-to-day basis.
ACA -- again, just how it comes across for me -- is more concerned with looking at the past and understanding how we got here. Taking a look at the big picture to identify patterns that repeat over and over again in our lives -- stuff like that. I recently did a 5th Step with my ACA sponsor, and when he'd heard my answers to the questions in the ACA workbook, he said, "You have a pattern of abandoning your own success. Every time you get really good at something, you stop doing it and move on to something else." He also noted -- again, by looking at how I describe my life, over time -- that I tend to think that I don't count. My views don't count, my feelings don't count, my skills don't count, my achievements don't count...
I
don't count.
By becoming aware of these patterns, I'm in a better position to become (Step 6) "entirely ready" to have these flaws go away (I'm avoiding the phrase "defects of character" because, like a lot of ACAs, I feel that I spend enough time beating myself up as it is, without being told that I have defects of character, even though that may be true!).
A lot of Al-Anon and ACA principles overlap -- but for me, the main difference is that Al-Anon is all about getting through today, and the present, more constructively and with less stress and drama; while ACA is more focused on understanding how we got to be... how we are, so we can get better. That's just me talking, though -- there isn't anything in either program that really comes out and says that....
T
| | |
| --- | --- |
| The Following 5 Users Say Thank You to tromboneliness For This Useful Post: | |
Hi everyone. I just wanted to write about my 1st ACA meeting last night. I have 9 months in al-anon with a strong recovery but I wanted to try this as I have been having things from my past coming up as I have been dealing with the issues of my alcoholic wife.

The meetings were similar but there was some big difference in the flavor of the meeting, so to speak.

Al-Anon seems to have more of a focus on recovery where the experience happened to you as an adult.

ACA is focused on how having an alcoholic in control of your life when you were a child affects the way you handle things now.

For me I need both parts. I needed to look at and correct my behaviors on how I was dealing with my AW, letting go of the anger and giving up my illusion that I could control the situation. It has helped hugely. I am in a much better place.

What the ACA meeting started to show me was how my childhood with an AF set me up for what happened with my wife. How I have issues that are totally unrelated to living with my AW, issues that I need to address as well.



Your friend,
| | |
| --- | --- |
| The Following 2 Users Say Thank You to m1k3 For This Useful Post: | |
Member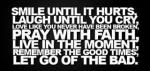 Join Date: Feb 2011
Location: Columbia MO
Posts: 1,127
Mike,

Thanks so much, the timing was great for me, I just received the Big Red Book and Workbook and was debating how to go forward, ACA and Al-anon, both, neither, your report makes me think I may need both as well as counseling to really get healthy.

Thanks,

Bil
| | |
| --- | --- |
| The Following User Says Thank You to Willybluedog For This Useful Post: | |
Hi Mike,

Yes, I have found that ACA meetings are more about bridging the past with present, not so much about recovery, more about how to cope as an adult and cross over that great divide...at least that's what I think...
| | |
| --- | --- |
| The Following User Says Thank You to dollydo For This Useful Post: | |
Currently Active Users Viewing this Thread: 1
(0 members and 1 guests)

Posting Rules
You may not post new threads
You may not post replies
You may not post attachments
You may not edit your posts
---
HTML code is Off
---